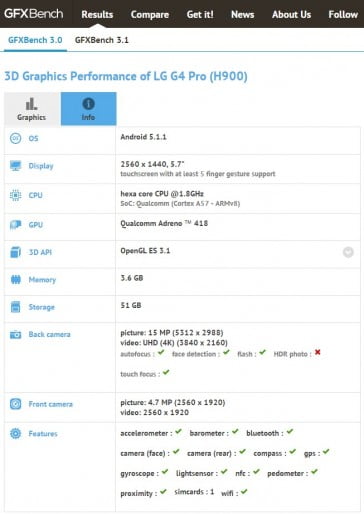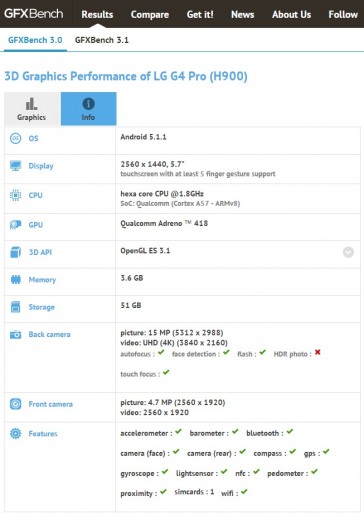 LG is apparently set to breathe new life to its high-end phablet lineup (not that the 5.5-inch G4 can't pass for a phablet) sooner rather than later. The new G4 Pro has been mentioned often over the past few months, sometimes as G4 Note, but never actually posed live.
This hasn't changed, but at least the successor to the G Pro 2 has now shown up in a benchmark listing, with some key specs outlined. And before you get too excited – it's nothing but a slightly beefed up version of the good ol' G4.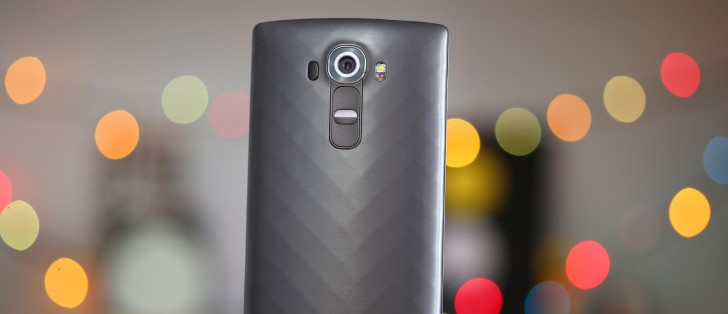 GFXBench lists display size at 5.7 inches – precisely midway between the G4 and the G Pro 2, and on par with the yet-unofficial V10. Just like that ticker-packing model, the G4 Pro's display has a QHD resolution. The other immediately noticeable difference is RAM, where the Pro bumps the G4's 3GB up a digit.
Other than those two changes, it's more or less the same device as the plain G4. The hexa-core 1.8GHz CPU is inside a Qualcomm Snapdragon 808 chipset, primary camera is 16MP, the front facing one is 5MP, and the phone runs Android 5.1.1.
Now, a benchmark listing won't give an answer to the question of metal or plastic build, so we'll go with the latest bit of info and assume it's plastic for now. Apparently, there's not much waiting left before we know for a fact, as the G4 Pro may be set for an October 10 announcement.
["source-gsmarena"]