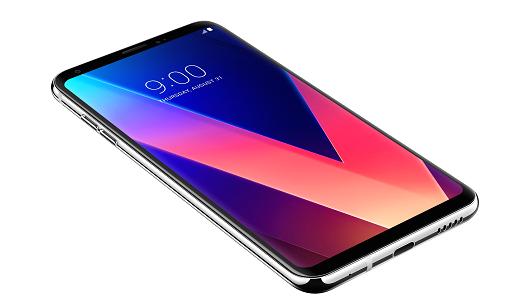 LG Electronics launched a phone with a huge 6-inch screen as the South Korean firm tries to take users away from Samsung's Note series of devices.
The LG V30 is the company's "phablet" device as it looks to take advantage of the trend towards bigger screens.
Key specs include:
A dual rear camera with 16 megapixel and 13 megapixel sensors
6-inch OLED display that supports High Dynamic Range (HDR) content. This is content with boosted contrast
Fingerprint sensor, face scanning technology, and voice recognition to unlock the phone
Water and dust resistant
Runs Google's Android and has the company's voice assistant known as Google Assistant
Consumers are moving towards bigger screens and most major smartphone manufacturers are attempting to capitalize on the trend. But users are also doing more with their devices from watching movies and TV to working.
The LG V30 is aimed at users who want a mixture of productivity and entertainment, similar to Samsung's Galaxy Note 8 which was released last week.
Samsung and LG are staunch rivals, both from South Korea. But Samsung, the world's-largest smartphone maker has 22.3 percent global market share and shipped 79.1 million devices in the second quarter, according to CCS Insight data. While LG has captured just 3.7 percent of the market, shipping 13.3 million units. LG has struggled to match the marketing might of the likes of Huawei, Apple and Samsung who together have nearly 50 percent of global market share, according to IDC.
"LG V30 certainly ticks all the boxes when it comes to specs and the company has clearly listened to consumers in an effort to understand what they want," Ben Wood, chief of research at CCS Insight, told CNBC in an interview.
"The big question is how much is it prepared to invest in marketing to take the fight to Samsung in this premium Android superphone segment."
Source:-cnbc