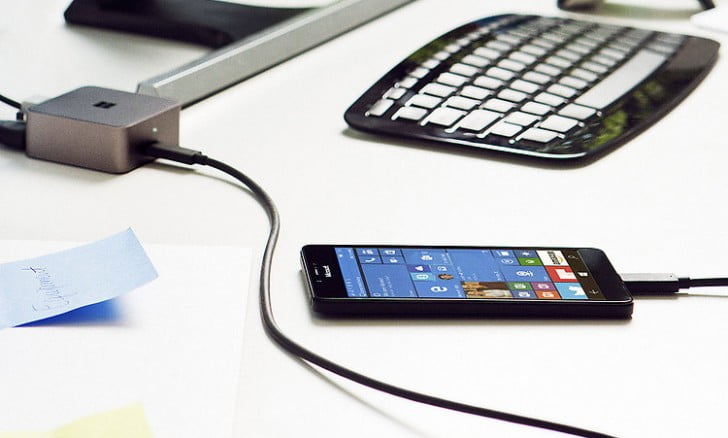 All through this year it felt like Microsoft has cooled off on having its own mobile OS, opting to release apps for Android and iOS instead, but now the passion is back. The Microsoft Lumia 950 XL comes to replace the two year old Lumia 1520 and to restore the PureView name to its former glory.
First things first. Gone is the 6″ 1080p LCD, replaced by a 5.7″ screen with QHD resolution, pitting the 950 XL against the flagship Androids. It's an AMOLED unit with Glance screen.
The Lumia 950 XL namechecks Carl Zeiss (f/1.9 lens) and PureView and brings a new iteration of the 20MP sensor (1/2.4″), this time with 2160p video out of the box. The camera's two little helpers are 5th gen optical image stabilization (OIS) and a triple-LED flash. Those are RGB LEDs too, promising natural lighting for low-light shots.
The selfie camera was given attention too, the 5MP shooter is accompanied by its own LED flash.
The Lumia name was synonymous with excellent cameras, but Android and now Apple have caught up and the Lumia 950 XL's camera does not have the lead the Lumia 1020 enjoyed.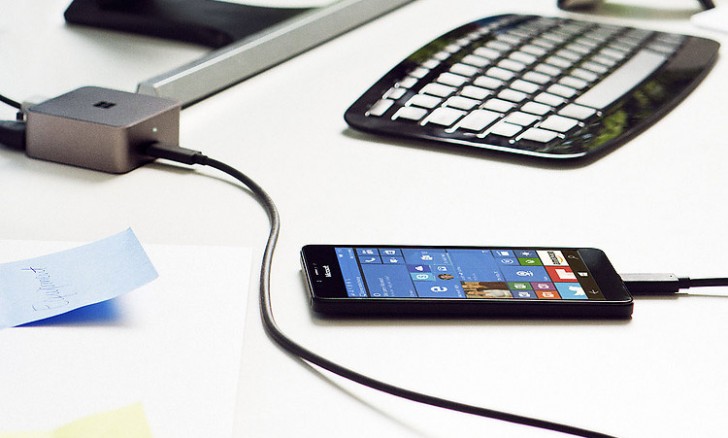 While Microsoft adopted the new wired connector, it kept the Qi wireless charging (unlike the new Nexus phones). The 3,340mAh battery is has a bit extra in its tank compared to other flagship phablets to boot.
Windows 10 Mobile will stretch its legs on the roomy screen. At first glance the UI looks close to WP8, but Microsoft has done a lot to unify the software between Desktop and Mobile. Continuum is part of that – a desktop in your pocket, in part thanks to the USB Type-C connector, which handles triple duties (video out, data and charging). 50% battery charge takes just 30 minutes.
The OS will run on Snapdragon 810 chipset – four Cortex-A57 cores at 2GHz, four A53s at 1.5GHz, Adreno 430 to bear the load of QHD graphics and 3GB of RAM. And before you make any overheating jokes, the Surface team contributed a liquid cooling solution used in Microsoft's tablets to keep the Lumia 950 XL running cool.
Microsoft introduced the Display Dock for Continuum. It has one HDMI and one DisplayPort, plus three USB ports for accessories.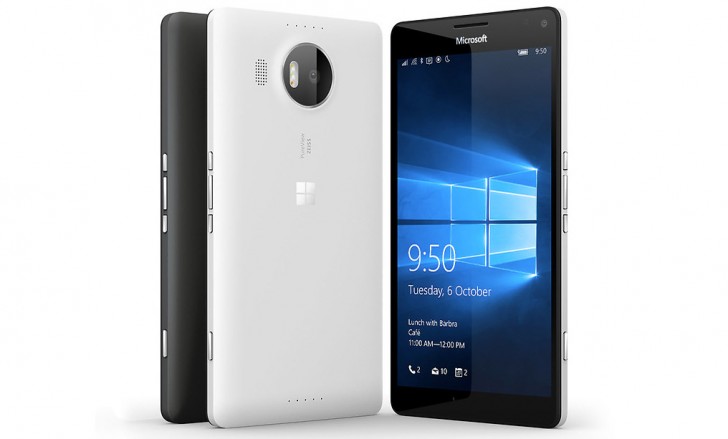 The new Windows Hello feature (currently in beta) uses the front-facing camera to recognize you and unlock the device.
The Microsoft Lumia 950 XL will cost $650 and will be available next month and there's a dual-SIM version if you need it.
["source-gsmarena"]