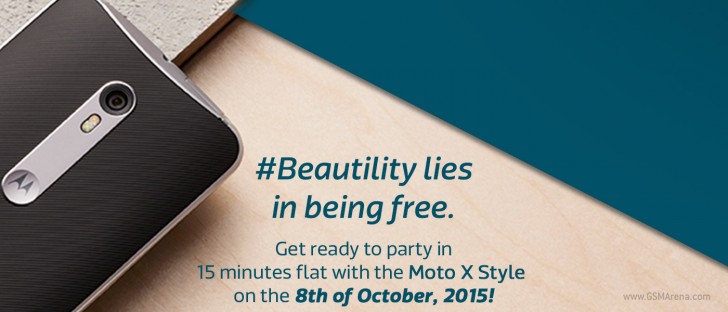 Of the duo of Moto X smartphones announced this year by Motorola, the Moto X Play is already available in India. On the other hand, the high-end Moto X Style isn't yet, but that may change very soon.
Motorola started teasing the launch of the Moto X Style in the subcontinent last week, and now it looks like we have an actual date to speak of. The image you can see below is a teaser put up by Flipkart, India's biggest online retailer (which could be gearing up to exclusively offer this device).
Now all that remains to be seen is whether the Moto X Style will actually be available for purchase on October 8 or if that's just the date of its announcement for the Indian market (in which case it's going to be released later).
As for pricing, it's expected to be in the INR 30,000-32,000 range (that's about $460-491 or €411-439 right now).
["source-gsmarena"]