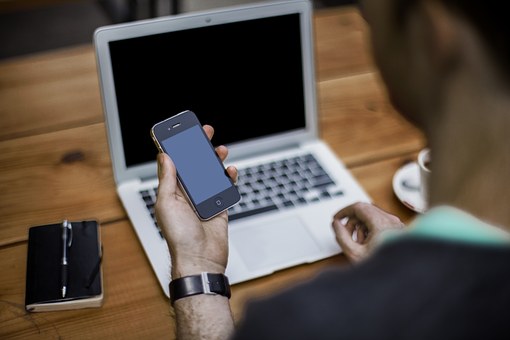 The mobile phone has almost become an integral part of your life. It can be called as a third arm. Just imagine its importance, if the medical world has coined a new term called as nomophobia – or the fear of staying away from the mobile. If you have a smartphone in your hand, it is possible to complete the daily duties with ease. And you have to keep the mobile phone in top working condition. In this article on mobile phone problems and solution, we give an account of situations you have to opt for professional guidance.
Emergency Troubleshooting: Mobile Phone Problems and Solution
Mobile Phone Repair: When You Should Seek Expert Services?
The Hummingbad virus had made much noise. It became a nightmare for every mobile owner all over the globe. Nearly 10 million phones got affected. The Trojan viruses which affected mobiles and became popular are The Skulls and Hummer virus. With every information on your identity being kept in the mobile, it is mandatory that you should keep the device safe.
Your Reaction
On these occasions, you should know prevention and knowledge are better than cure. Your mobile has stopped working. You tried to your best to bring it back to life by seeing DIY videos, but it ended in failure. Do you feel that your mobile phone has got infected with a virus? Then seek the quick service of online mobile repair technician to fix the problem. You can contact them via our online Bro4u platform which can put you in touch with a mobile expert in less than four minutes. This situation needs attention at the earliest when compared with simple mobile phone problems and solution. The reason, data may get stolen.
How Will Your Mobile Get Infected By A Virus?
That is correct. You are a knowledgeable person and do not download apps by the dozen. There are chances your kids when playing with your mobile has downloaded an app which has a virus. Do you have a doubt? Then ensure you enable Parental Control with regards to the Play Store next time.
Signs You Have To Settle For Mobile Phone Repair
1. Mobile stops working
It is an expensive android phone. Your model. You bought it for an undisclosed amount. Now, the performance is slow. Sometimes, the device stops working. Now look out for these signs
Do the apps in your mobile freeze or crash many times?
Do you find it difficult to load or boot the mobile?
If you say yes to these conditions, then please note the mobile has got infected with malware. Usually, any malware will reduce the working of the mobile if there are hard tasks to complete. But before checking for malware, please ensure that the RAM has not gone on overwork mode. This situation does not come among the common mobile phone problems and solution.
2. Battery Goes Down Faster
Usually, there are many simple reasons for the battery to go down such as cache, the presence of too many apps running and many more. But if the battery goes down frequently, there it is a sign of infection. The reason, your mobile battery always has to work because a virus is doing many dangerous tasks in the background. One of the many reasons for cell phone repair, and the quick need for service from a mobile repair pro.
3. Presence of Apps
Do you keep a tab of the apps on your mobile phone? Then you notice an app that you have not downloaded. Then how did it appear? Your children may have downloaded the app or it could have been an installation by a virus. The other reason for identification if you have received a notification from an app you have never downloaded.
So you did all the possible acts to remove the virus app. You put the mobile in Safe Mode and did many more. But the app is refusing to budge. The perfect time to seek expert services for mobile phone repair.
4. Increase in Advertisements
Yes, your mobile may have free games or apps. So you may come across one or two, on very rare occasions. Yet, if your mobile is getting adverts every now and then when the situation calls for an inspection. You have no other option but to seek expert guidance for mobile phone repair.
Conclusion
There are DIY guides on how to remove virus or malware, but can it be removed once and for all? That is the question. If you want to seek expert guidance look no more than bro4u, the online platform. Every one of its mobile repair experts is verified by the management before their name gets included in the customer care list. And booking for mobile repair service! Damn easy! Download the easy navigable bro4u app and book the service within four minutes at your own convenient time. You will receive reliable and professional assistance from reputed mobile phone repair experts. The professional will come to your home on the scheduled time, identify the problem and fix it in quick time.
["source=bro4u"]