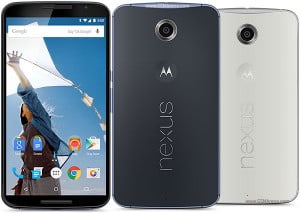 The LG Nexus 5 (2015) (or Nexus 5X, perhaps?) and the Huawei Nexus 6 (2015) are right around the corner. If the ever more detailed leaks on Google's upcoming Marshmallow pair wasn't enough of an indication, the latest price cut of the current Motorola-made Nexus 6 clears all doubt.
Originally launched at $650, the Nexus 6 now goes for $350 on Amazon.com, another $150 off, compared to the previous price cut. That's for the 32GB storage version, while doubling the internal memory still commands a $50 premium.
At $350, or even at $400 for the 64GB, the Nexus 6 poses a serious threat to Motorola's own brand new Moto X Pure Edition (the US moniker for what will be globally available as Moto X Style). The pre-orders for the unlocked Moto X Pure Edition started a few days ago, but the year-old Nexus 6 has a few trump cards over it, and now that the price difference is out of the way, it may end up cannibalizing its sales.
Optical image stabilization, larger display, superior GPU, larger battery with built-in inductive charging are all in Nexus' favor. The Moto X Pure does have a much higher resolution main camera with phase detection, and its front shooter has an LED flash on top of being higher-resolution too. A microSD slot is present on the Pure and not on the 6, and it's hard to beat Motorola's customization options. A very tough call between these two.
["source-gsmarena"]