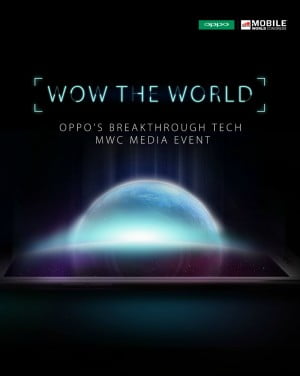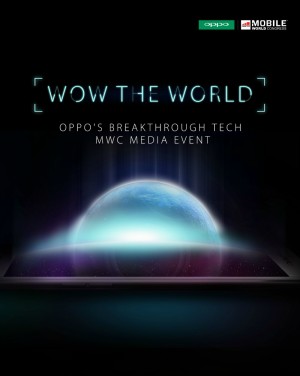 With Mobile World Congress now being less than one month away, the companies that are going to participate are starting their respective teaser campaigns for their events in Barcelona. Case in point – Oppo. The Chinese smartphone maker has not only talked about a new F1 Plusmodel at the launch of the F1 in India, but it's also released its first teaser for MWC.
You can see that image to the left, but even more important is the PR text that accompanied it. Oppo says we should expect it to unveil a couple of big things at MWC.
First off, a "groundbreaking power solution" is mentioned, obviously without any additional details that could help us discern what this might be – it is, after all, just a teaser.
What's also coming in February from Oppo is "an unprecedented smartphone camera innovation". Here too the wording is vague enough that it could mean anything – software, hardware, or even a mix of the two.
Clearly though the company thinks you should get excited about these innovations it plans to bring forth. Together, these are said to "offer tomorrow's consumers a reinvigorated user experience". Perhaps Oppo will elaborate on these things somewhat in subsequent teasers in the coming weeks.
["Source-gsmarena"]