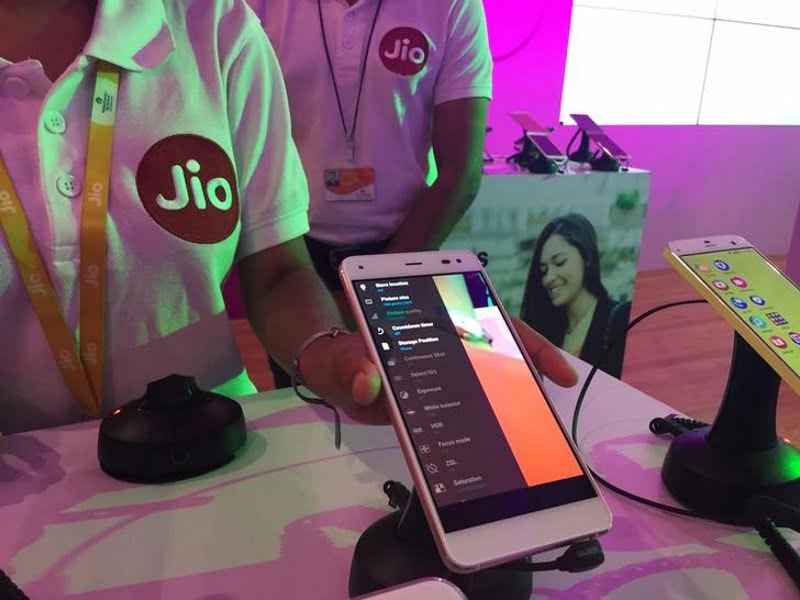 Reliance Jio Speed Slowest, Vodafone Roaming Incoming Free, Lyf F1, and More: Your 360 Daily
HIGHLIGHTS
Reliance Jio 4G network slowest in India, says Trai data
Moto G4, G4 Plus start receiving Android Nougat update in India
Vodafone makes incoming calls free on roaming starting Diwali
It was Reliance Jio's day in the news – it started with a victory against the incumbents as Trai declared that free voice calls for life don't constitute predatory pricing. But the regulator also forced Jio to cut down on the duration of the welcome offer, with seriously troubling reports about the speed of its network emerging later in the day.
Other news included Moto G4 and G4 Plus getting Android 7.0 Nougat; Vodafone making incoming calls free on roaming; and Google's first real-world shop; as well as a couple of mobile launches. Let's dive right in.
Reliance Jio 4G slowest in India
Reliance Jio's 4G Internet services are apparently the slowest in India, if data on telecom regulator Trai's website is to be believed. Jio stands at fifth positions in terms of pan-India 4G download speeds, a fact that the telco blames on the 4GB daily limit of its welcome offer.
Moto G4, G4 Plus start receiving Android Nougat update
Moto G4 and Moto G4 Plus smartphones in India have started receiving the Android 7.0 Nougatupdate. Among the new features that users can expect from the updated smartphones are better multitasking, more efficient notification controls, improved data saver, and longer battery life.Reliance Jio Welcome Offer will end on December 3, free calls are ok
Reliance Jio will end its welcome offer of providing free voice calls and data on its network on December 3. This is in compliance with a Trai order that says promotional offers, such as Jio's free services, must be limited to 90 days. Customers who get a Jio SIM before December 3, however, will continue to enjoy free services until December 31.
The company also got a big boost today when the telecom regulator deemed its plans to be "not predatory," as alleged by rivals like Airtel and Vodafone; Trai said the company can continue to offer free voice calls for life to customers.
Vodafone announces free incoming calls on roaming
To counter the threat from Reliance Jio's lifetime free voice calling offer, Vodafone India on Friday made incoming calls on roaming nationally free for all its customers starting Diwali. Most telecom operators, with the exception of BSNL, charge a tariff for providing free incoming calls on roaming.
Google opens its first real-world shop
Google, which has so far remained online for its commercial efforts, made its offline foray with a pop-up shop in New York to promote its Pixel smartphones. The shop will also showcase to consumers Google's freshly unveiled Daydream View virtual reality headset, a modular Wi-Fi system, and the Home virtual assistant.
Nintendo Switch first teaser released
Nintendo has released the first teaser of the Switch, its upcoming hybrid gaming console. In the trailer, the device was shown as a black and grey console with detachable controllers, respectively named the Switch Console and Switch Dock. The Nintendo Switch console is said to support cartridges (dubbed GameCards), and the detachable controllers are called Joy-Cons.
(Also see:Everything You Need to Know About Nintendo Switch)
Apple may be heading to its first trade show in 6 years
Apple has not attended a trade show since 2009, but that may be about to change as the company's name showed up as one of the exhibitors for Mobile World Congress 2017. However, the listing was soon taken down, indicating that it might not be a part of the event after all, or, more likely, the information was removed at Apple's request.
Samsung Galaxy On Nxt and Lyf F1 smartphones launched
Samsung has launched the Galaxy On Nxt, a Flipkart-exclusive smartphone, priced at Rs. 18,490. The Samsung Galaxy On Nxt looks identical on paper to the Galaxy On7 (2016), down to the physical dimensions, which makes us believe it's nothing but a rebranding of the smartphone that launched in China last month.
Meanwhile, Reliance Retail on Friday launched the Lyf F1 smartphone, the latest in its series of VoLTE smartphones designed to work on the Reliance Jio network. The phone might actually find some takers, as it offers decent specifications for the price.
(Also see: Lyf F1 First Impressions)
Tags:
["Source-Gadgets"]