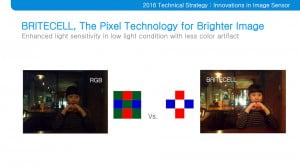 Samsung shared info on its upcoming BRITECELL camera sensor with investors. Samsung's goal is to make a smaller camera module, with a higher resolution, but improved dynamic range and low-light performance.
That's basically the dream of all camera makers, but physics tends to get in the way. The plan is to drop the traditional Bayer filter layout, replacing the Green pixels with White ones. Green pixels are achieved with a filter, which blocks out light, so no filter means more light reaching the sensor. Motorola tried something similar with the Moto X, though that one had an RGBW arrangement.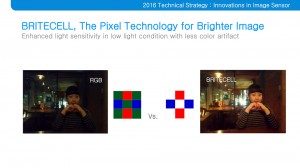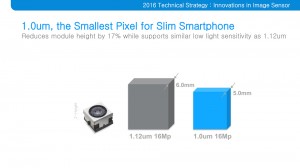 The new RBW pixel matrix • smaller pixels make for a smaller sensor
Samsung's BRITECELL cameras will have 20MP resolution with 1µm pixels. The camera module will be slightly smaller than the current 16MP cameras (which have 1.12µm pixels). Despite the smaller pixels, the new matrix should perform better in low light.
The dynamic range will be improved with Smart WDR, which will use multiple exposures (which sounds just like regular HDR works, the difference is unclear). The sensor will also pack phase detection autofocus for faster, more accurate locks.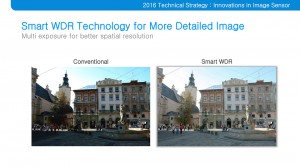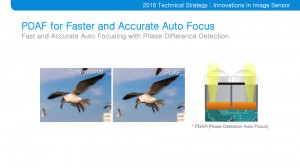 Smart WDR • Phase detection autofocus
Samsung also presented its Bio Processor, which will make its way to wearables. It integrates the multiple discrete controllers needed to measure various biological parameters into one. This makes for a much smaller package (80% smaller) and power consumption is halved.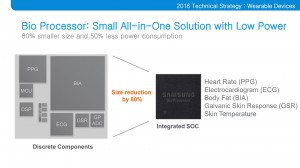 The new Bio processor is smaller, more power efficient
["source-gsmarena"]