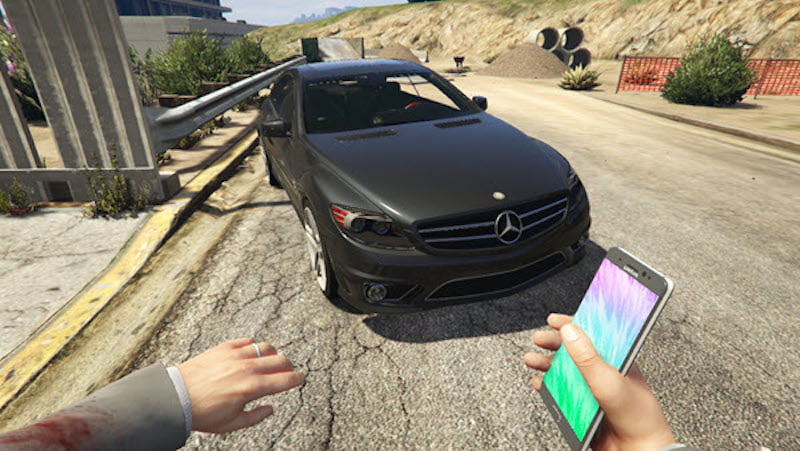 Samsung Galaxy Note 7 GTA V Mod Video Removed from YouTube
HIGHLIGHTS
A GTA V PC mod which turns a bomb into a Note 7 surfaced last week
Samsung issued a DMCA takedown to remove the video about it on YouTube
It's yet another sign of YouTube's lax copyright policies
Around a week ago, Grand Theft Auto V for the PC got a rather amusing piece of user created content or a mod as it's commonly known, which turns the game's sticky bomb into a Samsung Galaxy Note 7. An amusing addition to a game know to parody real life scenarios. So much so a video of the mod found its way onto YouTube. However it appears that Samsung doesn't share the same sense of humour.
The company has issued a DMCA takedown for the video showing off the mod. This has resulted in its removal from YouTube. It's yet another example of companies abusing YouTube's lax copyright claims.
"This video is no longer available due to a copyright claim by Samsung Electronics America, Inc. and its affiliates," the video now reads.
(Also see: YouTube's John Harding: Content Takedowns Can't Stop; Will Be 'More Frictionless')
In the past gaming companies have been notorious for abusing the system to take down videos that show them in poor in light. One example is that of YouTube personality Angry Joe who had his video on Street Fighter V taken down despite the game's publisher Capcom requesting him to cover it.
At the time, John Harding, Vice President of Engineering at YouTube told Gadgets 360 that as a platform there are certain responsibilities that it must be careful about.
(Also see: We Played GTA V on PC, Here's What You Need to Know)
"They're not taken down for no reason, there's someone who asserts a copyright claim against a video," he said. "The position we're in is we're the platform and depending on the laws of the country we're obligated to comply with these claims. We are doing things to improve the dispute process, the resolution process, enable more of a frictionless process to resolve those disputes when they happen. We're an intermediary, we don't decide what happens with the content but we can facilitate resolving those conflicts when they occur."
It will be interesting to see how "frictionless" the process is this time around. While such takedowns are par for the course from gaming companies, it's disappointing that Samsung has decided to take this route to silence its critics – by misusing YouTube's copyright claims.
Tags: GTA, GTA 5, GTA 5 PC, Grand Theft Auto V, Grand Theft Auto 5, Samsung, Samsung Galaxy Note 7, Note 7, Samsung Galaxy Note 7 ban, PC games, PC gaming
["source-ndtv"]