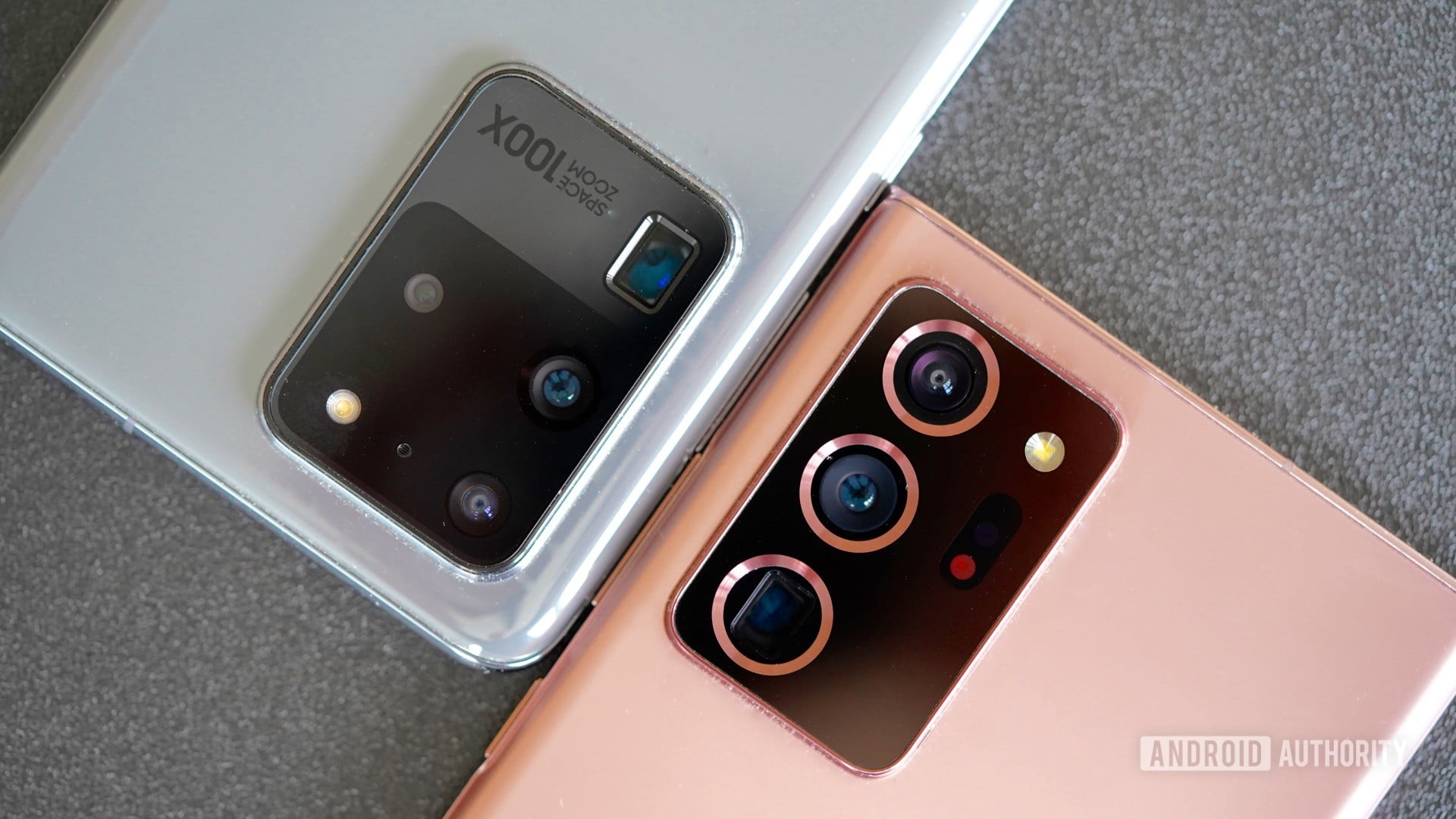 There are dozens of prominent Android smartphone manufacturers around the world. In most areas, though, Samsung is the top dog. Samsung phones are the most popular Android-based smartphones in many markets, including here in the United States.
By multiple metrics, Samsung is the biggest electronics company in the world. In fact, in its home country of South Korea, it is the largest chaebol, or "business conglomerate," and accounts for a whopping 17% of the country's entire GDP. Simply put, Samsung is an enormous brand with a huge amount of influence on its various industries.
In this article, though, we are going to focus mostly on Samsung phones. The company releases dozens of phones each year, and each phone is attached to one of its several smartphone lines. With all those phones and all those categories, things can get pretty confusing.
By the end of this article, you should know everything you need to know about Samsung phones. This should help you make informed buying decisions as well as keep you up-to-date on the latest moves from one of the world's most important companies.
Samsung's origins begin in the 1930s when founder Lee Byung-chul started the company. Byung-chul involved Samsung in multiple industries including food, textiles, insurance, and retail. It wasn't until the late 60s, though, that Samsung started making electronics.
The very first electronic products from Samsung were black-and-white televisions. Throughout the next decades, the company would create all manners of electronics, with a major focus on creating components for products sold by other companies. This is something Samsung still does today, with it being the leading developer of smartphone displays.
In 1988, the first of many Samsung phones hit the market. The SH-100 looked like many mobile phones of the 80s, with a thick, boxy design and a rubber antenna. Unfortunately, the phone didn't do well and Samsung found it hard to gain market share against rival Motorola.
In the 1990s and early 2000s, Samsung made headway in the mobile phone industry very slowly. Its persistence paid off. By 2007, it was the world's second-largest mobile phone manufacturer. This put it far behind Nokia but just ahead of Motorola.
The smartphone wars begin
In 2007, Apple launched the first iPhone, heralding the beginnings of the smartphone industry. Around this time, Samsung launched a series of smartphones based on many different operating systems, including Symbian, Windows Phone, and even its own short-lived in-house operating systems.
It wasn't until 2010, though, that Samsung struck gold with the first Samsung Galaxy S phone (shown above), which ran the Android operating system. That device helped the brand gobble up market share from other companies. By late 2011, Samsung phones accounted for nearly 24% of the market, dwarfing Apple's 15% share.
Eventually, Samsung went all-in on Android-based smartphones. Each year, it would release dozens of phones with some only available in certain parts of the world. In 2012, it officially became the world's largest mobile phone manufacturer.
Since then, Samsung's status has remained largely unchanged. Huawei briefly overtook Samsung as the world's largest manufacturer in 2020, but that lead didn't last long. As of now, when it comes to Android-based devices, Samsung phones are king.
Obviously, with a company as big as Samsung, it doesn't just make smartphones. Outside of Samsung phones, there are tablets, laptops, televisions, printers, speakers, headphones, cameras, dishwashers, toasters — the list goes on and on. Basically, if you own any kind of electronic gadget, the chances are very high that Samsung offers a similar product in that category.
As such, making an article that covers everything Samsung creates would be incredibly difficult. However, we want to briefly touch on a few product categories that we cover frequently here at Android Authority.
Tablets, laptops, and Chromebooks
The tablet market is dominated by Apple with the iPad. In the Android tablet world, there aren't many true Apple competitors, but if there is one, it's Samsung. The company's highest-end tablet line is the Galaxy Tab S series, which is most recently headlined by the Samsung Galaxy Tab S7 and Tab S7 Plus. It also offers less expensive tablets in its Galaxy Tab A line, which contains the recent Samsung Galaxy Tab A (2020).
The Galaxy branding also extends to some of Samsung's laptops. Its line of Galaxy Book products focuses mostly on Windows-based laptops with ultra-thin form factors and support for Samsung's stylus, the S Pen. Samsung also has dozens of different Windows-based laptops that come in various sizes and price ranges. However, the coolest products it offers in laptops usually have the word "Galaxy" in the name, which is a callback to Samsung phones.
Finally, Samsung also creates Chromebooks, which are laptops powered by Google's Chrome OS instead of the usual Windows. The Galaxy Chromebook is beautiful, powerful, and quite expensive. The Galaxy Chromebook 2 is a bit cheaper but loses out on some of the premium specs. For the more frugal buyers, there are many more Chromebooks from Samsung that don't have the Galaxy branding. These will almost always be cheaper but will come with less-fancy designs and weaker specs.
Wearables
Although the smartwatch market is dominated by the Apple Watch, Samsung has made strong headway over the past few years. Its most recent offering is the Samsung Galaxy Watch 3, a fully-featured smartwatch with fitness tracking, an ECG monitor, and premium specs.
Samsung also offers less expensive smartwatches that cater more to the fitness crowd. The Samsung Galaxy Watch Active 2 is the newest in this vein. However, we've found that, ironically, the fitness tracking capabilities of this watch were actually sub-par. Still, it's been a good seller for the company.
Finally, Samsung also offers a pure fitness tracker, i.e. not a smartwatch. The Samsung Galaxy Fit 2 is an inexpensive way to track your steps, workouts, and other activities.
Earbuds and other audio products
As one would expect, the Galaxy branding most associated with Samsung phones makes its way to Samsung's headphone products, too. Most recently, the brand launched Samsung Galaxy Buds Pro, which are now the most premium earbuds on the company's roster. They join Samsung Galaxy Buds Live, which are bean-shaped true-wireless earbuds, and the older Samsung Galaxy Buds Plus. All these headphones go up directly against Apple's industry-defining AirPods.
Samsung also offers other types of audio products through Harman, an audio company Samsung acquired in 2017. Harman has many sub-brands including Harman-Kardon, JBL, Bang & Olufsen, and more.
However, the Galaxy branding doesn't make it to these types of products. Instead, Samsung's best products in these other categories are branded as AKG, yet another Harman sub-brand. AKG headphones include over-ear, on-ear, and earbud styles, in both wired and wireless categories. However, when it comes to true-wireless earbuds, you'll need to look for that Galaxy branding to get the good stuff.
Televisions
In most places around the world, Samsung dominates the television market. It's been able to achieve this by offering very high-quality products with some of the best displays available to the general consumer.
Of course, that kind of pedigree makes Samsung TVs some of the more expensive units on the shelf. Still, if you're looking for the best TV you can get, chances are good that a Samsung model will be on the shortlist.
Components
As mentioned earlier, Samsung's dominance in the electronics industry is partly due to its investments in components. In fact, the company's semiconductor division has been growing at an astounding rate each year, pushing Samsung to be the largest semiconductor company globally since 2017.
Samsung also makes computer components such as hard/solid-state drives and RAM sticks. However, one of its biggest money-makers is display panels. Chances are very high that if you have an OLED smartphone, its display was made by Samsung — and yes, that includes iPhones. In fact, over the past 10 years, the overwhelming majority of iPhone displays were manufactured by Samsung.
Samsung phones: Each line explained
There are five major smartphone lines that Samsung offers. Outside of these, there are also Samsung phones in other categories. For example, Samsung still makes feature phones (i.e., not smartphones) and also creates very niche devices, such as the Samsung W line. We're not going to cover those here.
Below are the biggest and most important lines from Samsung as well as what makes each one different!
Galaxy S
The Samsung Galaxy S line is the crown jewel of Samsung's mobile division. When it comes to Samsung phones, the Galaxy S line represents the best-of-the-best for the general consumer. Galaxy S phones usually are some of the most powerful phones with one of the best available camera systems when they launch.
In 2021, the Samsung Galaxy S21 series is the company's highest-profile release. Included within that family are the Samsung Galaxy S21, the Samsung Galaxy S21 Plus, and the Samsung Galaxy S21 Ultra. Obviously, the Ultra is the biggest and most powerful of them all (and also the most expensive).
One of the ways Samsung differentiates the Galaxy S line from competitors' phones is by working with chipset-maker Qualcomm to bring the latest mobile processor to the line. To that end, the Samsung phones in the Galaxy S family are almost always the very first devices to hit the market with the flagship processor of that year. Unfortunately, this only applies to North America, as international models get Exynos processors instead.
There hasn't been a year over the past decade that a Galaxy S phone wasn't at least a contender for the best smartphone of the year. The phones are usually some of the best-selling devices of the year as well, with the Samsung Galaxy S4 still being the best-selling Android phone of all time.
Simply put, if you want the best Android has to offer, there aren't many Samsung phones that will top the latest Galaxy S product.
Galaxy Note
Originally, critics mocked Samsung's Galaxy Note line. The idea of making an enormous smartphone with a built-in stylus seemed crazy, but Samsung came out on top. Over time, the Galaxy Note line became synonymous with words like "elite" and "premium."
In those early days, the Galaxy Note line was different from the Galaxy S line by size, specs, and design. Nowadays, the two lines have blurred over into each other quite a bit. Generally, the latest Galaxy Note phone is incredibly similar to the latest Galaxy S phone, albeit with an S Pen included.
The latest devices in the Note series are the Samsung Galaxy Note 20 and Samsung Galaxy Note 20 Ultra. Samsung opted not to release a Galaxy Note 20 Plus in 2020. The Galaxy Note 20 series carries many of the same specs as the Galaxy S20 series and even upgrades a few specific aspects. However, the design and features of the Galaxy Note 20 family are more catered to power users and might be off-putting to the general consumer.
There are theories that Samsung could eventually sunset the Galaxy Note line since it is now so similar to the Galaxy S line. These theories are bolstered by the inclusion of S Pen support with the Galaxy S21 Ultra. Samsung did, in fact, admit that there will be no Galaxy Note launch in 2021, but it declined to confirm if that meant the end of the line entirely.
Galaxy Z
The Samsung Galaxy Z series is the most recent addition to the Galaxy family. This is where all the Samsung phones with foldable displays live. Technically, the first phone in the line is the Samsung Galaxy Z Flip, but the Samsung Galaxy Fold has basically been retconned as the progenitor of the series.
Regardless, if you see "Galaxy Z" attached to a device, that will mean it has a foldable display. Since the smartphone industry has matured at this point (i.e. growth of the overall industry is stagnant), companies will need to innovate ways to create user demand for new types of products. Samsung is betting big that foldable phones are the future.
As of now, there are two types of foldable Samsung phones. The first is a phone that starts out looking like a "normal" phone and then unfolds to become something more akin to a tablet. This is what the most recent Samsung Galaxy Z Fold 2 does. The second design is similar to the flip phones of yesteryear, where a folded-up device opens up into a normal-looking phone. This is what the Galaxy Z Flip does.
Since the technology related to foldable phones is so new, the durability of these devices is not truly understood. Also, the phones tend to be very expensive due to all the advanced manufacturing processes necessary to create them. However, Samsung thinks they are the future, so the Galaxy Z line is where you need to go if you want to be on the cutting edge.
Galaxy A
Not everyone can afford the very expensive phones in the Galaxy S, Galaxy Note, and Galaxy Z families. That's where the Samsung Galaxy A line comes in. In general, Samsung phones you find in the Galaxy A family have weaker specs and lower-quality camera systems when compared to their higher-end siblings. However, they usually have more interesting designs and, most importantly, lower price tags.
Recently, several phones within the Galaxy A series have become some of the best-selling Android devices around the world. This has given Samsung the push it needed to put more effort into delivering good phones at good prices. Previously, Samsung all but ignored this market, putting most of its efforts on the high-profile Galaxy S and Galaxy Note series.
Here in the US, there are several Samsung phones in the 2021 Galaxy A lineup. The Galaxy A12 is the cheapest only costing around $180 or less. For a step up, the Galaxy A32 offers some better specs for a price closer to $330. The numbers and pricing go up from there, all the way to the Samsung Galaxy A52 5G, which costs around $500. That phone has great specs, a decent camera system, and (obviously) connects to 5G networks, making it a great buy for frugal shoppers.
Depending on where you are in the world, you might have more (or fewer) Galaxy A phones available to you. Samsung takes a highly regionalized approach to Galaxy A phones, so you'll need to consult your carrier or localized version of Samsung.com to see what's available.
Galaxy M
This last line of Samsung phones caters specifically to the Millennial consumer. Galaxy M devices are unique in that they are only available online and are priced and designed in such a way as to be appealing to a younger audience.
As far as specs and design go, the Galaxy M line is very similar to the lower-end devices in the Galaxy A family. The phones are usually pretty cheap with just enough power to appease the average user, such as the Galaxy M20. In that vein, they are perfect for students on a budget or young travelers who don't want to worry about losing or breaking a $1,000 smartphone.
The Galaxy M line is fairly new, so there aren't too many devices in the family yet. Samsung also doesn't make the Galaxy M line available to United States buyers.
What sets Samsung phones apart from competitors?
On the one hand, Samsung's brand recognition alone likely sells a huge portion of its devices. When you are one of the biggest companies in the world, it's not hard to sell your products. However, simple brand recognition isn't enough, and there are a few things that make Samsung phones distinct from the competition.
Global availability
Wherever you might be in the world, it is likely incredibly easy for you to buy Samsung phones. Some areas might not see the latest models as fast as other areas, but there are very few places on Earth where you can't get something from Samsung.
This is a big deal as it gives Samsung a leg-up over some competitors with highly regionalized products. Many Chinese manufacturers — including Xiaomi, Oppo, Honor, and more — have no presence in the United States, for example. Since Samsung is pretty much everywhere, getting phones — and finding service, accessories, and components for those phones — requires very little effort.
Wide-ranging portfolio
The five lines of Samsung phones discussed in the previous section give you an idea of just how varied Samsung's portfolio is. If you want to spend $100 on a new phone, there's a Samsung Galaxy A device for you. If the price is no obstacle and you want to be on the bleeding edge, the Samsung Galaxy Z Fold 2 is your $2,000 dream machine.
In general, no matter how much you have to spend, there's a Samsung-branded smartphone that will cater to your needs.
Of course, this also has a downside, which is brand confusion. The fact that we need to explain the differences between the five different Galaxy lines means that Samsung's huge portfolio is simultaneously a great strength and a great weakness.
Carrier partnerships
Here in the US, there are three major wireless carriers (Verizon, AT&T, and T-Mobile). Each of those brands has sub-brands (Visible, Cricket, and Metro by T-Mobile) as well as MVNOs that operate on those companies' networks. Every single one of them carries Samsung phones. It's a similar story in other places around the world.
Because Samsung has all these carrier partnerships, pretty much anyone can buy Samsung phones without even needing enough money to fully pay for them. Carriers offer payment plans, trade-in discounts, and promotional pricing that can save buyers hundreds of dollars.
Not only that, but carrier partnerships give buyers a place to go to get help and service for their Samsung devices. This is a big deal for the average smartphone user.
Bixby is a proprietary digital assistant developed by Samsung. In general, it is only found on Samsung phones and other Samsung-branded devices. It acts in a similar capacity as other digital assistants such as Amazon's Alexa, Google Assistant, and Apple's Siri.
Over the years, Bixby has earned a poor reputation. By most metrics, it is not as efficient or powerful as Google Assistant and Alexa. Being locked to Samsung products doesn't make it as versatile, either. While your mileage may vary, most consumers would agree that Bixby is not an adequate replacement for Google Assistant or Alexa.
However, Bixby is very powerful and useful when it comes to on-device functions. For example, asking Google Assistant to open an app on your Samsung phone might be less efficient than asking Bixby to do it. It's a similar situation when using Bixby on wearables such as the Samsung Galaxy Watch 3.
A few years ago, Samsung pushed Bixby quite hard, much to the annoyance of users. Recently, though, Samsung has seemed to realize that Bixby is in a losing battle and is making it more of a background feature rather than a primary focus.
Competitors you might want to consider
Because Samsung is such a huge company with such a varied portfolio of products, it wouldn't be unrealistic to say that Samsung is in competition with literally everyone. As stated earlier, there is very likely a Samsung version of every electronic gadget you own, which means Samsung competes with whichever company made that gadget.
That all being said, the company Samsung is most in competition with when it comes to Samsung phones, tablets, laptops, wearables, etc., is Apple. While Samsung is by far the larger company and sells more phones than Apple, Samsung tends to emulate what Apple does with its own products.
Of course, that doesn't mean Samsung doesn't innovate or have its own identity. In fact, there have been many times that Samsung has introduced a feature or product that Apple has then copied for its own devices. Overall, though, it's a safe bet that when Apple does something new, Samsung will do a similar thing not long after.
If you take Apple out of the equation, Samsung's biggest competitor around the world is likely LG. Both companies are Korean and both have a large global presence and create many different products throughout the electronics industry. LG has fully exited the smartphone market though, so Samsung's competition there is with TVs, computers, and other products.
The greatest moments in the history of Samsung phones
Samsung didn't become the world's largest smartphone maker overnight. It was a long, difficult climb, but it was smart enough to make some incredible moves that helped cement its status as a leading brand. Below are four of the times the company nailed a product out of the park and have gone on to become hallmarks of its legacy.
Samsung Galaxy S4
The first Galaxy S phone was a hit pretty much from the beginning. A year later, the Galaxy S2 fared even better, and the Galaxy S3 cemented Samsung's reputation as the king of the Android smartphone market.
["source=androidauthority"]