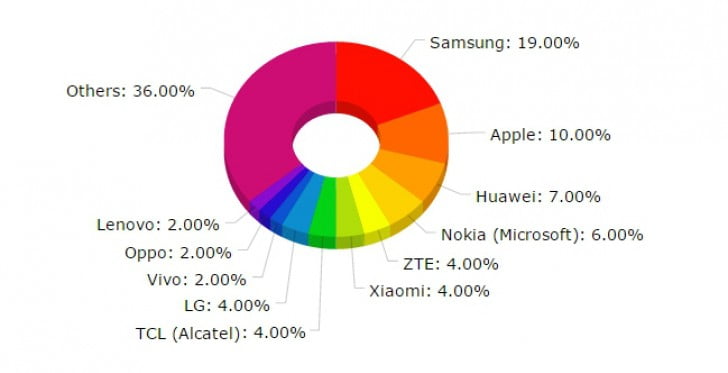 Engulfed by all the mobile tech innovations, amidst a hectic and ever-so-dynamic realm, we often tend to overlook the business side of things. Operating on an international scale is no mundane task and quarterly market reports tend to reveal trends and processes on a bigger scale that can make or break an OEM.
The latest Counterpoint research numbers are now in and from the looks of things Samsung is still king of the smartphone world. It seems that the Korean giant has managed to skillfully counter declining sales of its current Galaxy S6 flagship, thanks to a wide variety of other offers, both in the premium and mid-range segments. Samsung managed a 19 % global share, compared to 10% for Apple, which is a distant second and 7% for Huawei in the third spot.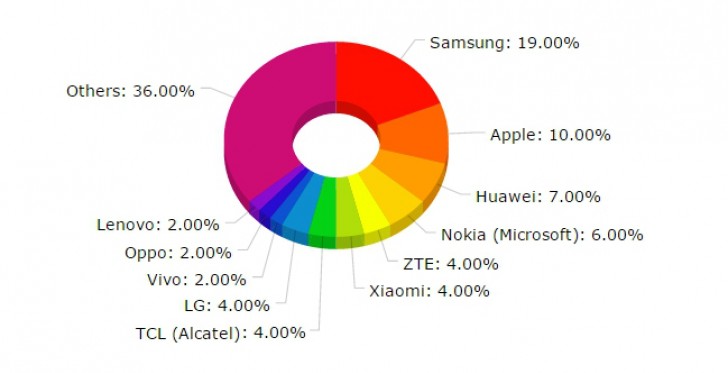 There are, however, a few clarifications to be made. The aforementioned numbers are for mobile phones as a whole, when we narrow things down to smartphones only, which currently have about 75% market share, Samsung shines with an even more respectable 21% globally, followed by Apple with 14% and Huawei with 9%.
Breaking things down by continent reveals an identical picture, except for North America, where Apple leads with a 31% share and Samsung is second with 24%. Also, bear in mind that the new iPhone 6s and 6s Plus have just hit user markets today and their sales in the following weeks are sure to change the picture in Q3.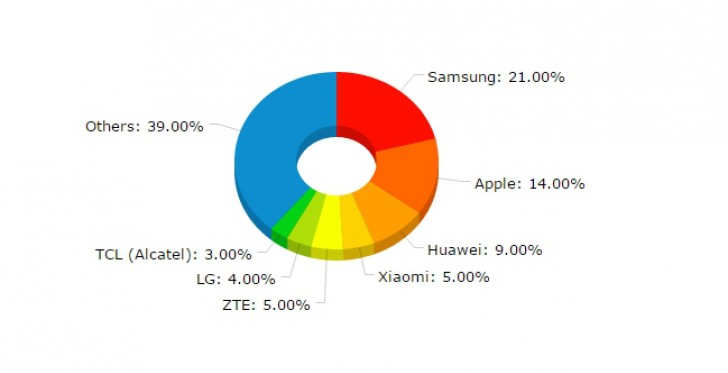 But, apart from Apple and Samsung, this batch of sales report does offer insight on a few other trends. Most notably, the impressive growth from various Chinese OEM's on international markets.
Huawei has really been doing great for itself, while Xiaomi is another major success story as it already has a 5% share in the global smartphone market. In fact, in Asia alone, Xiaomi managed to surpass Apple with 11% of the market, compared to Cupertino's 10%.
This trend will likely continue in the following months. Asian brands are on the rise – Asus, for instance, has been the fastest growing brand with 500% raise in shipments, followed closely by vivo with a growth of 400%. This, combined with major market expansions in India and Africa, where growth rates can exceed global values by as much as seven times, means that Chinese manufacturers are quickly becoming a strong force in the mobile realm
["source-gsmarena"]