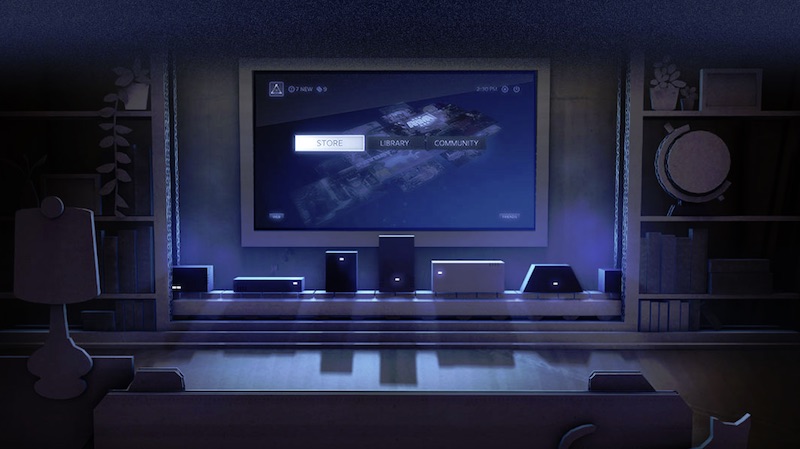 HIGHLIGHTS
Steam Link will be integrated in Samsung TVs
Valve is working on VR content to be announced next year
A wireless Vive VR headset is also in development
Steam Dev Days is Valve's developer convention that takes place in Seattle every two years. While no press was present at Steam Dev Days 2016, that hasn't stopped information from trickling out.
The headline announcement was Steam Link – which lets you stream Steam games on your PC to your TV, will be integrated into Samsung's upcoming TVs. A massive coup and a monumental indicator of PC gaming's importance in the living room.
(Also see: Steam to Get Native PS4 Controller Support Soon)
In addition to this, Valve is investing in VR companies, particularly one responsible for 60GHz wireless transfer technology. This could possibly be Quark VR, a company developing a Wireless Vive headset with Valve advising.
(Also see: PC Gaming Is Getting Better, but Publishers Are Getting Worse)Furthermore, a new SteamVR controller is in development as are next-gen Lighthouse basestations. The former has no release window while the latter is expected in 2017. The company also reaffirmed Lighthouse tech being planned as open and standardised as Wi-Fi.
On the topic of VR, Valve claims 1,000 new VR users are on Steam every day. Which is odd considering both the HTC Vive and Oculus Rift haven't exactly sold as well as anticipated. Nonetheless, while Valve has no content announcements for Steam Dev Days, it claims to be working on something that should keep everyone happy.
(Also see:  HTC Vive and Oculus Rift Sales Have Reached a Crashing Halt for Steam Users)
"Although we're not going to treat dev days this year as the place or the time to make big product announcements related to the content we have in development at Valve for virtual reality I do think that once it comes time to do that next year that nobody in this room is going to be disappointed about what we have in the works," stated Valve's Greg Coomer on a Periscope video. Could he possibly be alluding to the Half-Life VR game HTC's leadership revealed and quickly apologised for?
Other points of note include Asia being the third largest market for Steam, growing almost 500 percent. Prior to the event, Valve noted in a prepared statement that Steam is home to over 10,000 games across Windows PC, Linux, Mac, and multiple VR systems.
(Also see: Half-Life Lead Writer Retires From Valve)
VR appears to be the focal point for Steam Dev Days this year. While an admirable notion, it will be of interest to see if it ever reaches mainstream adoption given that the we're just witnessing lower pricepoints in terms of tech required. Whether the content is tailored for the platform or not could very well make or break Valve's ambitions.
Tags:
["Source-Gadgets"]