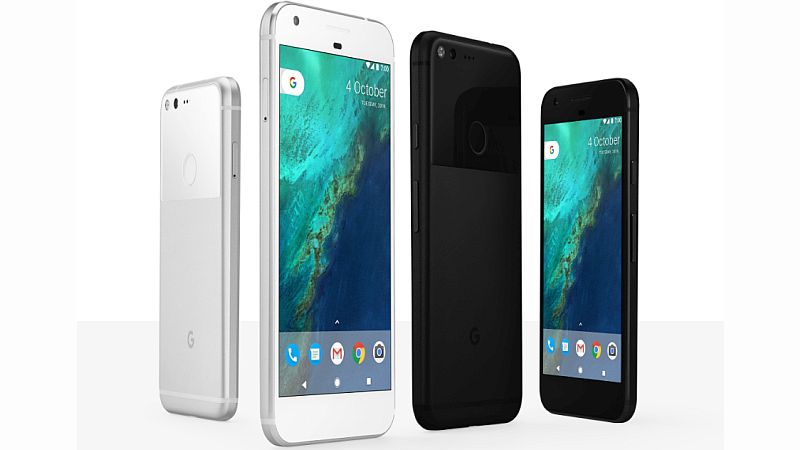 The Truth Behind Reports That HTC Will Service Google's Pixel Phones in India
A report claimed that after-sales for Pixel phones will be handled by HTC
Pixel phones will be serviced at multi-brand service outlets
Google insists that the "warranty will be fulfilled by Google"
Google's brand new Pixel and Pixel XL smartphones went up for pre-orders from Thursday in India. The new Pixel smartphones represent a great opportunity for Google to tap the festive season sales in the country, and are expected to gain traction from consumers looking for alternatives to iPhone 7 and iPhone 7 Plus. However, consumers in India have had some questions about the after-sales service for the Pixel phones.
(Also see: Hands On With the Google Pixel and Pixel XL)
A report published on Wednesday claimed that after-sales service for Google's Pixel smartphones will be handled by HTC in India. However, Gadgets 360 understands that while some HTC service centres will function as the port of call for Pixel customers, the warranty arrangement is no different than what companies use for other products.
As reported earlier, Google will have a toll free 24×7 customer care where consumers can call to get help resolve issues related to the device real-time. If further support is required, they will be directed to the nearest customer care centre, which could be a HTC service centre, but these outlets will have Google Pixel branding. This, of course, is a common practice as many service centres across the country function as multi-brand outlets. Google in a statement told Gadgets 360, "Pixel is the first phone made by Google – warranty will be fulfilled by Google."
In a statement after the launch of the Pixel smartphones last week, Google had revealed that Pixel users will have access to 54 walk-in service centres across 30 cities in India. A source inside Google told Gadgets 360 that currently Google's partner for after-sales service in India is HTC, but this may change in the future, and more partners may be added.
(Also see: Google Pixel, Google Pixel XL: All You Need to Know)
To recall, the Google Pixel and Pixel XL smartphones will be available in India at a starting price of Rs. 57,000 and Rs. 67,000 respectively for the 32GB base variants. The 128GB variants of the Pixel and Pixel XL have been priced at Rs. 66,000 and Rs. 76,000 respectively. Both Pixel smartphones are expected to start shipping in India from "end of October."

Google Pixel
Processor
1.6 GHz quad-core
Resolution
1080×1920 pixels
Rear Camera
12.3-megapixel
Also See
Motorola Google Nexus 6 (Midnight Blue, 32GB)

LG Google Nexus 5X (Ice Blue, 16GB)

LG Google Nexus 5X (Ice Blue, 16GB)
Google Pixel XL
Design
Display
Software
Performance
Battery life
Camera
Value for money
Good
Brilliant low-light photography
Fast modern processor
Great battery life
Google Assistant with localisations for India
Bad
Not very stylish or eye-catching
Expensive
No storage expansion
Read detailed Google Pixel XL review
Also See
Motorola Google Nexus 6 (Midnight Blue, 32GB)

LG Google Nexus 5X (Ice Blue, 16GB)

LG Google Nexus 5X (Ice Blue, 16GB)
Tags:
["Source-Gadgets"]