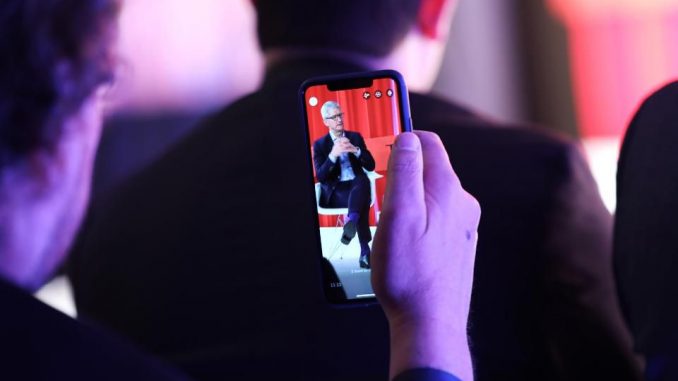 Not content with telling its customer base not to bother with this year's new iPhone, the latest Apple leak suggests that Tim Cook and his team are going to hobble next year's iPhone as well. Apple's goal of adding TouchID back to the iPhone leaked today, but it's not expected to reach the iPhone until September 2021…twenty-five long months from now.
The details come from noted Apple analyst Ming-Chi Kuo, where he states that 2021's iPhone (let's call it the iPhone 12 for now, because iPhone XSSS is a bit of a mouthful) will not only continue to use Apple's FaceID to recognise the user, but also bring back a fingerprint sensor.
The cunning plan is that this fingerprint sensor – which is expected to be based on Qualcomm's ultrasonic technology – will not be confined to a small part of the screen, but will be active across the whole screen. It's certainly a massive bit of Buck Rogers, and I can see the standard arguments from the geekerati being rolled out that Apple is not wanting to be first, it's wanting to be the best.
For me that argument holds less and less water when the idea of a touchscreen-based fingerprint reader that just works is here and now. The end of 2018 saw a number of handsets debut the technology, and Apple is going to take three years to bring it to its handsets? There's pride, and there's a fall.
That's before you consider Apple already had a perfectly functional TouchID system that could have been moved to the power button, or the rear of the iPhone.
There were discussions that this technology would appear on next year's iPhone as part of the great prophetic refresh of the iOS powered smartphone, but to delay it another twelve months? Letting the whole world know that the best iPhone cannot match the best available technology in Android handsets for at least three years?
["source=forbes"]