As most of you have surely heard, the wait for a new batch of Windows devices is nearly over. Microsoft's device unveiling starts in just a few hours in New York, 10:00 a.m. EDT, to be exact and there is almost no doubt that the Lumia 950 and 950XL will be the stars of the show.
There is little mystery left regarding the new flagship duo, as numerous live photos and specs leaks have already uncovered most every detail. Still, it is never too late for one last sneak peek, courtesy of Twitter's Onleaks. A few photos show both devices in the flesh, once again accenting on the removable battery on the 950XL.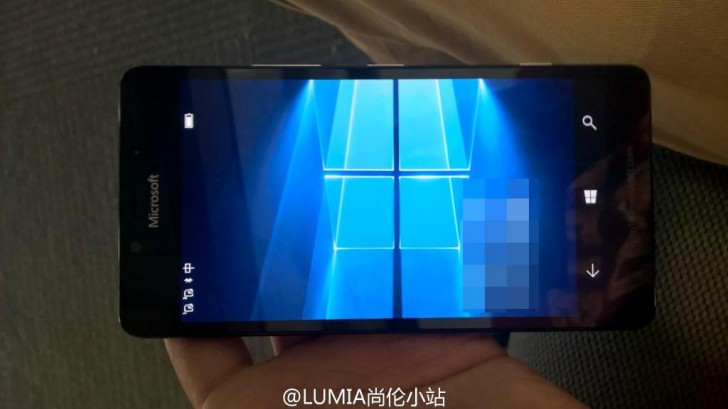 In fact, it looks like the shot we reported on yesterday, revealing the purported 3340 mAh battery pack, is the exact same one we see today, as part of a set, hinting that the shots aren't exactly a fresh pre-event leak.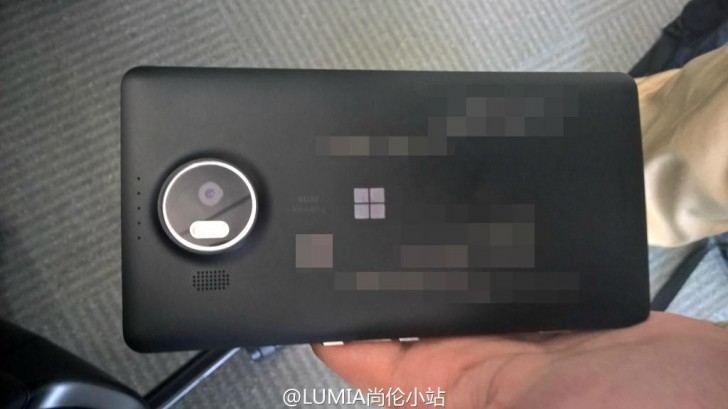 The Lumia 950 and Lumia 950 XL have a 5.2″ and 5.7″ displays, both at QHD resolution, 3GB of RAM and 32GB of expandable memory. The first has a more powerful Snapdragon 810 chipset and a 3,300mAh battery, while smaller Lumia 950 has a slightly less powerful Snapdragon 808 chip and a smaller 3,000mAh battery. Both phones will share a 20MP PureView camera with triple-LED flash. Both phones also have USB Type-C connectors, which Microsoft allegedly plans to use for Windows 10 Continuum.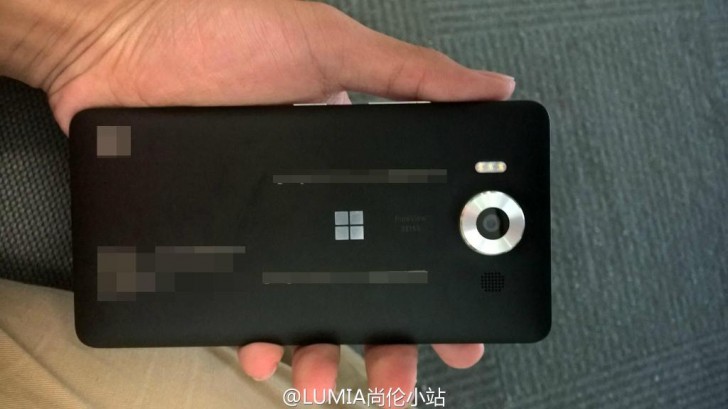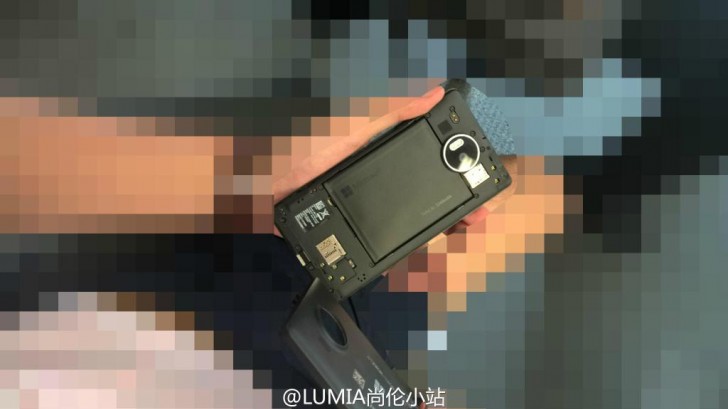 A few preorder listings have also already provided us with some estimates for pricing. However, despite all this info, there are still some things to figure about the Lumia 950, like weather or not it will have a dual-SIM version and also the possibility of a triple LED flash. Also, let's not forget that a few other devices should be unveiled at today's event, most-notably – the Lumia 550, Microsoft Band 2 and Microsoft Surface Pro 4. There has also been talk of metal-laden Lumia 830 successor, so there is still a lot to look forward to at the venue.
["source-gsmarena"]