Later today Microsoft execs take the stage at the Skylight at Moynihan Station in NY for the Windows 10 event. We'll cover the event as it unfolds and write up a hands-on for anything we can get our mitts on, but we'll take these last few hours to review what we're expecting.
The event starts at 10am ET (2pm GMT), we'll post a livestream when it's available.
Microsoft Lumia 950 and Lumia 950 XL
These two are all but certain. It's been a year and a half since the last Lumia flagship and these are long overdue. They'll follow the Lumia 640 trend with a relatively compact base device and a bigger, more advanced XL model.
The Microsoft Lumia 950 XL will take the top spot with a massive 5.7″ display with QHD resolution (1,440 x 2,560px). It will revive the dusty PureView name with a 20MP camera with tri-LED flash, plus a 5MP selfie camera with its own flash.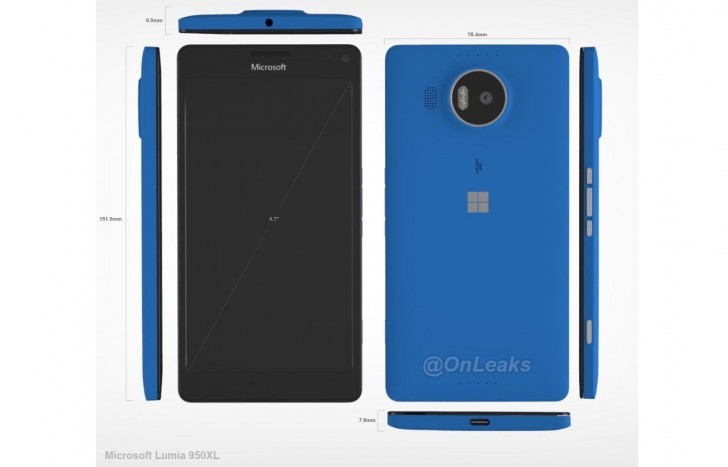 The phone will be powered by Snapdragon 810 and will pack a USB Type-C cable. We're excited to see if Microsoft can pull off Continuum – the feature that will let a Windows 10 Mobile phone use its TV out capabilities to run a desktop UI (thanks to Type-C the same cable will handle USB for peripherals).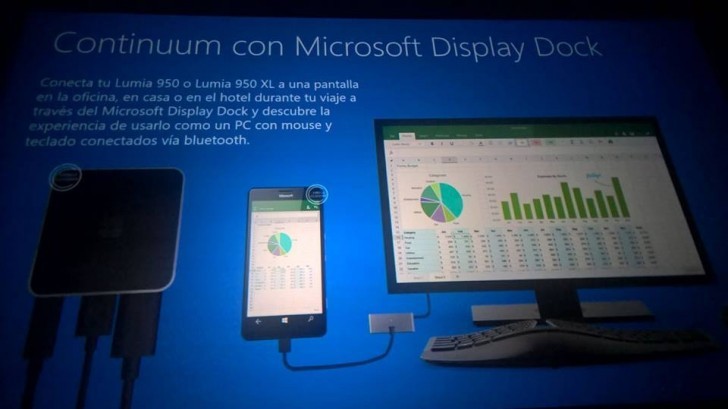 The Microsoft Lumia 950 is much of the same, except the screen is smaller – 5.2″ – but keeps its QHD resolution. The chipset drops to Snapdragon 808, but Windows Phone was never bottlenecked by the chipset.
Some prices from Russia leaked earlier, though phones there get a hefty markup so expect lower numbers elsewhere. The Lumia 950 was at $865 (converted from rubles) and the Lumia 950 XL was $100 higher.
Microsoft Lumia 550
While Windows has been hurting for a flagship phone, it may get an extra entry-level phone too. The Microsoft Lumia 550 is a follow-up to the Lumia 720 and 730 with a 4.7″ or a 5″ AMOLED display with 720p resolution. Or qHD, there's a lot of uncertainty.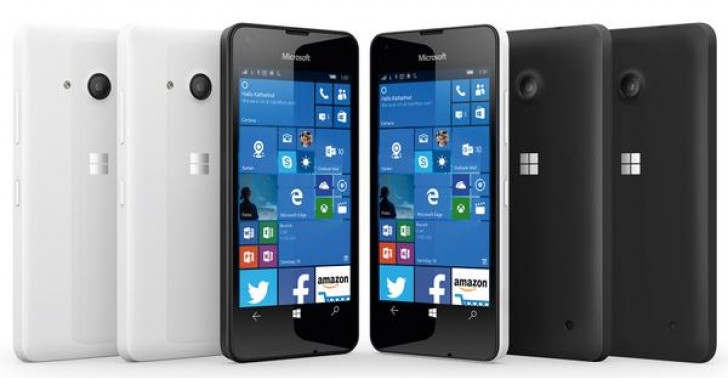 The camera is expected to be pretty basic though – 5MP on the back, 2MP on the front – which is in line with the current 5-series. The chipset won't be anything special either, a Snapdragon 210 with 1GB of RAM is the current rumor.
Microsoft Lumia 750 and Lumia 850
There have been relatively few leaks for these two. We did see leaked documents detail their specs – both will have 5″ screens with about 720p resolution (the 850 screen will be a bit wider).
They will have PureView cameras with Zeiss optics too, differing on the sensor resolution – 10MP for the Lumia 850 and 8MP for the 720. There's no indication of optical image stabilization like the Lumia 830 had.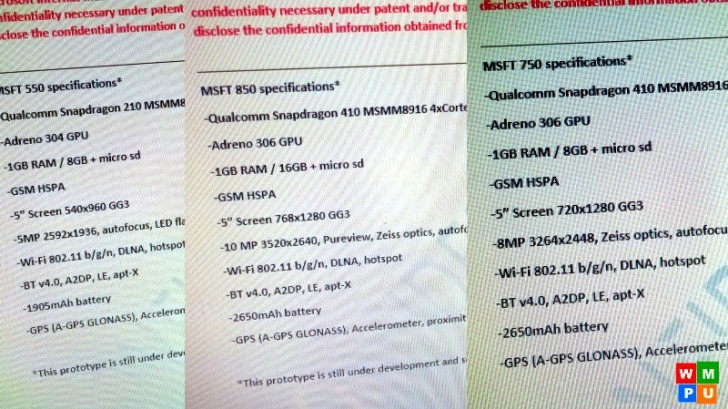 The rest of the specs are expected to be pretty much 6-series stuff. That's a Snapdragon 410 chipset with 1GB of RAM. Even LTE isn't listed on the leaked specs, even though the Lumia 550 is supposed to have it. Perhaps this will come in a variety of single/dual SIM, 3G/LTE combos.
Microsoft is rumored to be working on an affordable flagship, one with a metal unibody. The Lumia 850 could well fill those shoes considering the 830 had a metal frame and polycarbonate back.
Microsoft Surface Pro 4
The Surface Pro is due for an upgrade too. We're hearing some conflicting information – either the tablet will come in two sizes, 12″ and 14″, or it will have razor thin bezels on the screen and switch dynamically between the two.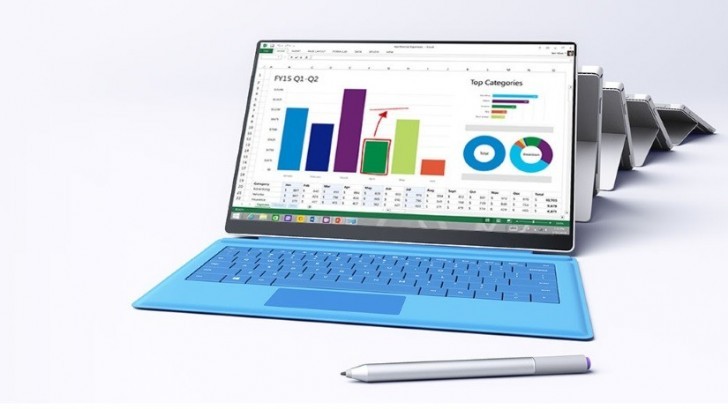 The 12″ model should be fairly similar to the current Surface Pro 3, while the bigger 14″ model will bump the screen resolution to 2,160 x 1,440px.
Microsoft HoloLens
This has been announced already but it's certain to show up at the event (the URL for the livestream ends with "octevent_crm_HoloLens"). We hope to get a retail launch date and price for the AR headset, though that's just wishful thinking.
["source-gsmarena"]