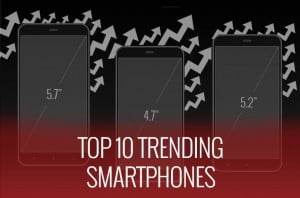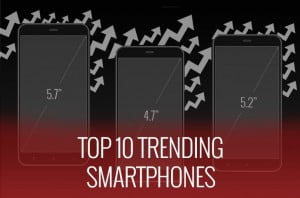 Last week was dominated by IFA 2015 and the effects of the trade show were far-reaching. But it is not only the news and reviews section that are swapped with new device announcements, the top ten chart felt the effect as well.
Undoubtedly Sony takes the cake this year in terms of device announcements. After Samsung's decision to push the Note5 unvailing before IFA, the new Xperia Z5 lineup definitely got a chance to shine and boy did it do so. The Sony fan base has always been quite active on the website, so it comes as no surprise that this week first place goes to the Xperia Z5 Premium, followed by the Z5.
The prospect of a record-breaking 4K display inside a mobile was definitely enough to give the Premium and edge and quite a substantial one with almost twice the hits of the Z5. This is a clear sign that the new Xperia handsets will probably stick around in the top ten for at least the next couple of weeks if not more. That may also include the smaller Z5 Compact, which isn't enjoying nearly as much attention, but still managed to swoop into the race out of nowhere like its sibling and take the last place.
As for the rest of the top 10 chart, things looks mostly unchanged from last week, with all the usual entries still present, only bumped down a couple of spots by the aforementioned Z5 offers. We find the Note5 at third place, followed by the Moto G (3rd gen). The Galaxy J7 and J5 seem to have swamped places yet again, but they are still pretty close apart. Then we have some more Samsung phones – the Galaxy Grand prime, the A8 and the S6 flagship.
It appears the new arrangement has left no room for the Asus Zenfone 2, the Lenovo K3 Note or the iPhone 6, so a lot less variety on the chart this week.
["source-gsmarena"]