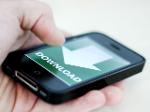 Try these widgets out
Dec 14, 2016, 01.12 PM IST
The problem is, there are too many of them. The following apps are a mixture of paid and free ones and popular among Android users.
Even if you pay for a few of these, they are worth your buck.
The app offers meditations designed around specific life circumstances, goals or moods.
Price: Free + $9.99 monthly subscription
Fingerprint Gestures lets you configure a double tap, single tap and swipe of the fingerprint scanner to do different things, with launching apps, lowering the notification panel, pausing and toggling the torch among other things.
Price: Free
The app is based on Chromium, so the look and layout is similar to Chrome but unlike Chrome it has built-in ad blocking tools, along with options to block tracking and third-party cookies.
You can also block the content that bothers you.
Price: Free
The app provides you with a grid of pads, each of which contains a sample, with different grids fitting a particular style of music.
Remixlive is also good software for those who know how to make music, as you can create your own samples.
Price: Free + various IAP
It works with loads of devices from Philips, Nest, Sonos, Belkin, Netatmo and more, so there's a good chance you'll be able to link up your entire smart home and control everything from one place.
Price: Free
They're small and sit to the side, so they don't get in the way, and to reply to a message you just tap the bubble and never have to fully leave the screen you're on.
Price: Free + $1.09
But Climendo Basic uses lots, and then works out what the most likely weather at any given time is.
The complete selection of weather providers that it uses includes AccuWeather, Weather Underground, NOAA, Met Office, etc.
Price: Free with ads or $3.99
Google Play is full of options, but Solid Explorer File Manager is one of the best. It's not limited to just displaying local storage, as you can also link cloud storage accounts to the app.
It also looks good, with a Material Design-influenced interface that's easy to navigate.
Price: $1.99
Text: in.techradar.in