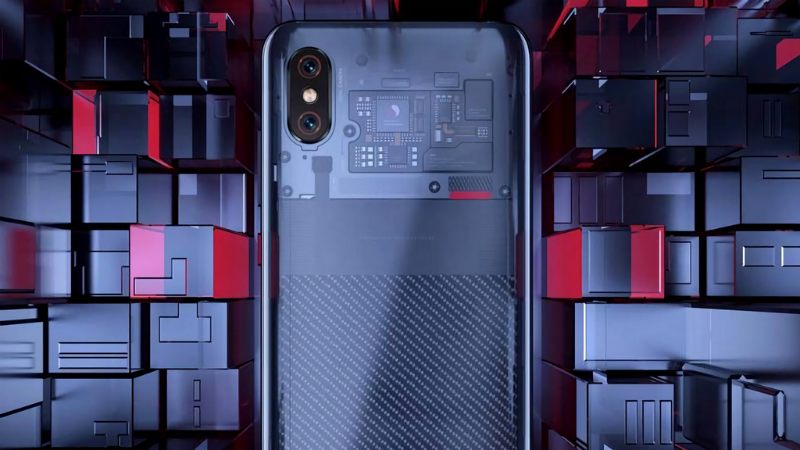 Xiaomi Mi 8 Explorer Edition "transparent" back isn't showing internals
It is said the handset has a secondary plate that mimics the internals
The handset goes on sale in China at CNY 3,699
Xiaomi Mi 8 Explorer Edition, one of the three versions of the company's latest flagship, gained some popularity following the formal launch in May – thanks to its "transparent" back. But it was later reported that the exposed circuit board was just a sticker. And now, it has been spotted that the Chinese company has used a cosmetic plate that mimics internal components below the see-through back panel to deliver the unique design. The handset is yet to hit stores in the global markets, though recently went on sale in China through Mi Store with a price tag of CNY 3,699 (roughly Rs. 37,100).
Tipster Ice Universe on Weibo posted three images allegedly showing the cosmetic plate of the Mi 8 Explorer Edition. While Xiaomi hasn't yet responded officially, Twitter user Chengming Alpert, who first brought the attention on the transparent back, highlighted that Xiaomi's Global Marketing Director Zang confirmed the presence of the motherboard-lookalike in response to the Weibo post. To recall, just a little more than a week before of the Mi 8 Explorer Edition launch, HTC brought the U12+ with a translucent back panel. Interestingly, Alpert is part of the HTC Elevate private community of HTC supporters.
It seems that Xiaomi has built an optical illusion by placing 3D components at the back of the Mi 8 Explorer Edition, instead of giving buyers a look at the real internals through the transparent back panel. This is apparently just to distinguish the new offering from the competition. However, since the handset hasn't reached global markets, we are yet to see how this will be taken by the masses. Xiaomi in a Weibo post on Monday announced that the Mi 8 Explorer Edition is available for purchase in China through its Mi Store.
Apart from the so-called transparent back, the Mi 8 Explorer Edition has an Infrared-backed face unlock feature that works similar to Face ID on the iPhone X. The smartphone also has an in-display fingerprint sensor. All this distinguishes it from the other Mi 8 variants, including the original Mi 8 and the Mi 8 SE.
For the latest tech news and reviews, follow Gadgets 360 on Twitter, Facebook, and subscribe to our YouTube channel.
Display6.21-inch
Processorocta-core
Front Camera20-megapixel
Resolution1080x2248 pixels
RAM8GB
OSAndroid Oreo
Storage128GB
Rear Camera12-megapixel
Battery Capacity3000mAh
Also See
Xiaomi Mi Max 2 (Black, 32GB, 4GB RAM) –

Xiaomi Mi A1 (Gold, 64GB, 4GB RAM)

Xiaomi Mi Max 2 (Black, 64GB, 4GB RAM)
["Source-gadgets.ndtv"]