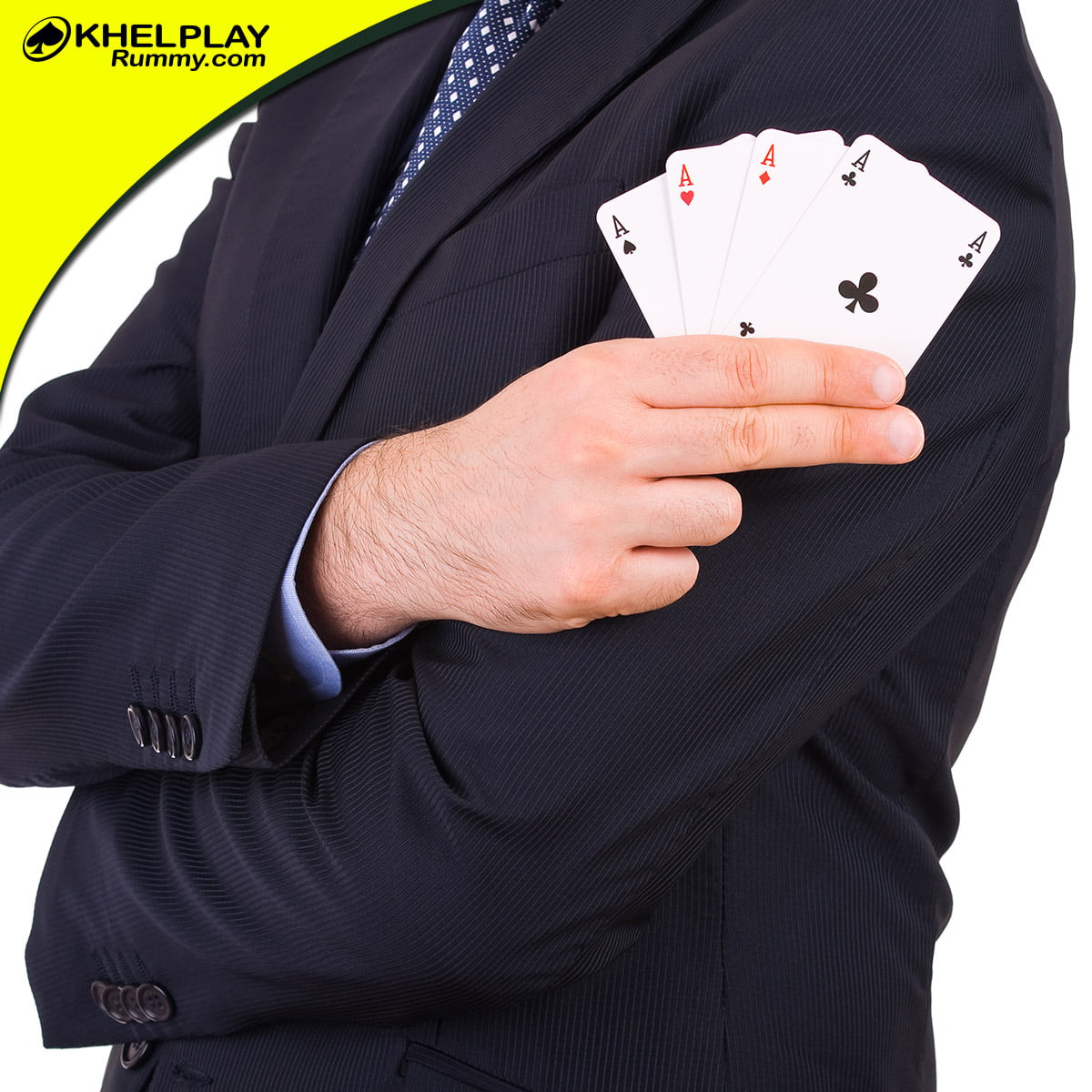 As a card gamer, you may have certain goals when playing a rummy game either offline or on the internet. For each player, the purpose of playing may differ. Some play the game to pass their free time, others do it for a hobby. Some individuals may want to switch to playing cards because their favourite game is unavailable for the moment. Many people play on the web to earn handsome rewards. Others may just play to explore what the game is all about.
So, the reason to play rummy can be one or several. But if you are a serious gamer, then the below given goals are few you may definitely relate to.
Know to Play Properly
The foremost aim of any gamer is to understand the game in and out. So, knowing how to play rummy is important in making a mark in the game. This will equip the individual with necessary knowledge to sustain in the game. After this, the person needs to play frequently to gain an edge over others. So, if you want to enjoy a game of cards, and secure a higher chance of win, then play often. Initially if you make any mistake, you will go ahead to learn from it. This will allow you to play smartly in the future.
Register on a Reliable Platform
If you love to play online rummy, then finding a perfect gaming website is a goal. After all, it feels good to find a site that makes you feel at home. A secured and transparent platform will aid in seamless play. Also, you will find all types of formats of the game to stay entertained. You need privacy and trustworthy space to find expert players.
One of such places is Khelplay Rummy, which has all types of rummy games. You can register for free and take part in multiple competitions. You can access the card games 24 x 7. There are practices games, cash games, and tournaments to select from.
Play on the Move
If you are an enthusiastic card-gamer, then you will definitely want to play whenever you wish to. This is possible if you download a rummy app on your Android or iOS device. So, if you are a traveller, keep busy at work, or have tough schedules, you can still stay in touch with your favourite pastime. With the game available just a click away, you can indulge in it anytime you want to. The mobile app makes it much easier for you to connect to the game.
Invite Friends
When you play rummy online, there is no need of a physical company of people. However, you miss social presence of your friends and acquaintances. Offline gaming could have made it habitual for you to play cards with people face-to-face. But you have nothing to worry about. You can now benefit from the referral program.
As a player, your purpose is also to feel comfortable with other gamers. So, you can invite your contacts over the Khelplay Rummy App, and play against each other. Whoever joins through your referral, earns bonus points. You will also get bonus points. Both of you can then use these rewards to play games for cash. Isn't that a wonderful opportunity?
Form a Pure Sequence
When playing a game of Indian Rummy, you need to form a valid hand. For this, you need to first make a natural run. This is also known as a pure sequence. Here, you need to group cards of the same suit in consecutive order. This can be a group of 3 or 4 cards. Without a natural run, you cannot make a valid declare. Thus, you initially must focus on making a pure sequence. After this, you can go ahead and make impure sequences and sets.
Bait the Opponents
To win in card games, you need to read the opponents well. This starts with understanding what type of cards does a person have in his hand. Once you are able to do so, you can easily confuse the rivals in giving you cards you require. For instance, dispose a related card to the one you require. This may motivate the opponent discard a card you need for natural run.
For instance, you have 4, 5, and 7 of Club. You throw away 7 of Club. This may prompt the opponent to think you do not need 6 of Club. So, he may discard this card. You can pick it to form a pure sequence – 4, 5, and 6 of Club.
Use Wild Cards Wisely
Another goal of gamers is to utilize wild cards wisely. So, it is important to know the function of such cards. You can use these cards as substitutes to the card you need. For instance, you have a wild card, 4 and 5 of Club. So, the wild card can act as 6 of Club. A Joker Card also performs in the same way. If you know how to put these cards to use properly, then you can have an ultimate rummy experience. You will have a greater chance of winning.
Make a Valid Hand and Declare
The final aim of every player is to make a valid declare. This is possible only if the individual has a valid hand. For this, you need to follow all the rummy rules and group cards accordingly. If you group cards wrongly, then even after declaring, you will lose points. If you know the techniques and strategies of the play, then you can move quickly up the ladder, and close the game soon. Like discussed before, you need to form pure sequences, after which, you can proceed to sets and impure sequences.
Win Tournaments
If you play free rummy for practice, your next goal could be to take on the tournaments. In tourneys, there are usually 3 rounds. You have to clear each round and be in the winner circle. Only then you can move to the next level. When you proceed to the next round, you receive the promised prize amount. To win tournaments, you need to have good gaming skills. So, for this, you need to be an expert. If you play regularly, there are higher chances of learning the tricks for a win soon.
Gather Maximum Rewards
Winning cash tourneys will give you chance to earn healthy prize amount. So, the greater number of tournaments you win, the higher the chances of gathering maximum rewards. This is certainly a motivating factor. And, every person who plays card games, would like to take advantage of this chance. So, if you are a pro player in cards, then check out the tournaments.
The higher the stakes, the higher will be the monetary prize. Understand the stake you wish to invest on, and then select a tourney accordingly. Usually, during weekends and festivals, bumper tournaments are common.
To Conclude
A gamer can have any purpose of playing cards. But the above-listed ones are the most common ones. If you are a rummy fanatic, then you can check this list, and shape your gaming strategy accordingly. Eventually, the aim is to win as many games as possible. You can play practice games time and again to gain expertise. These games will help you know how to deal with amateurs as well as pro players. You can also learn the rules, tactics, and skills quickly with these games.