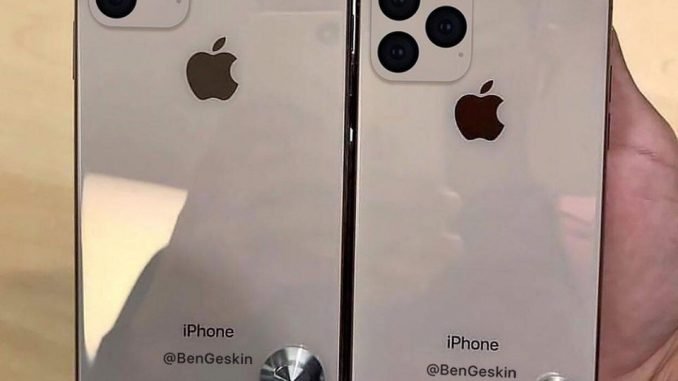 There's a popular theory emerging from Apple fans: the company's ugly new iPhone designs will not look so bad once you get them in hand. But they're wrong.
Following the leak of detailed schematics and stunning renders, popular tech designer Ben Geskin has built physical models of Apple's iPhone 11 and iPhone 11 Max. And when you strip away the sheen, the reality is even worse.
Showing off the designs, Geskin asks: "Did you get used to this design already?" In response, he was deluged by almost 900 comments and the vast majority were overwhelmingly negative (sometimes hilariously so) with the highest ranked responses: "Horrible design… it looks soo awkward" (source) and "Steve Jobs would've fired everyone" (source).
The problem stands out a mile: Apple's massive new camera hump. The irony is this most hated feature is likely to be the iPhone 11's headline upgrade. That's because this year Apple is sidelining style for substance with both new iPhones featuring huge sensor upgrades, which have the potential to shoot both models back to the top of the smartphone camera charts. A position iPhones have relinquished in recent years.
Apple is also expected to give users a big battery boost, which should prove popular. That said, the company will abandon its class-leading 3D Touch technology this year, which means the iPhone 11 and 11 Max will deliver a haptic experience inferior to every iPhone since the iPhone 6S. Meanwhile, with notches disappearing fast from rivals, the front of Apple's new iPhones will remain unchanged for the third generation in a row. Even the Pixel 4 has raced ahead.
What should you do? Given what we now know about Apple's exciting 2020 redesign and the introduction of full-screen Touch ID, the smart move is to hold fire. Especially when Apple's biggest iPhone ambitions lie elsewhere.
["source=forbes"]