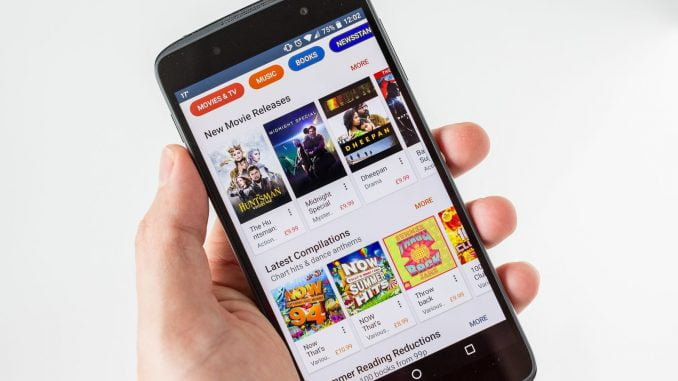 What is the best BlackBerry phone you can buy in the UK?
Your buying guide to the best Blackberry phones for 2018
1 

BlackBerry KEYone

6 

BlackBerry Passport

2 

BlacKBerry DTEK60

7 

BlackBerry Classic

3 

BlackBerry Motion

8 

BlackBerry Z30

4 

BlackBerry DTEK50

9 

BlackBerry Z10

5 

BlackBerry Priv

10 

BlackBerry Q10
 Jump straight to our full best blackberry phones list
BlackBerry is a company in decline, at least in terms of its smartphone market share. But that doesn't mean that BlackBerry phones should be discounted.
In a sea of identikit Androids, iPhones and Windows Phones, the humble BlackBerry continues to stand out. They generally look different, for one thing. And that is because they are build principally for communication.
Also see: Best Phone Deals
If you want a handset primarily for emails, SMS, IM and – yes – making phone calls, a BlackBerry is still a good choice.
With a hardware qwerty keyboard, most BlackBerrys are designed for regular lengthy hammering by even the least dextrous fingers. And their square displays are perfect for reading and viewing email, documents and even spreadsheets.
Those are the benefits of the handsets, but you should also consider the wider business benefits. If you choose a BlackBerry your company's system administrator will love you forever.
BlackBerry's server-side email software is secure, and remains in the control of the sys admins back in the office. If you take a little too much refreshment and leave your handset in a restaurant, they will be angry about the cost of replacing the phone, but happy that all your company data remains safe.
So much for the positives about BlackBerrys – as you are on this page we presume you want to buy one. Below we list the best that remain onsale.
BlackBerry with Android
BlackBerry the hardware manufacturer is no more, though. While some of the phones in our chart are keyboard phones, a Chinese company called TCL now manufacturers phones using the BlackBerry brand and running Android.
These phones take the top positions in the chart, as they are more suited to the modern smartphone era. Security updates are still excellently frequent, and the KEYone even has a physical keyboard still.
Click through for full reviews and to find a good deal on each. And happy BlackBerry picking.
Read next: Best new phones coming in 2018
Best BlackBerry phones 2018 UK – best BlackBerry phone reviews
1. 

BlackBerry KEYone
Rating:
Reviewed on: 5 May 2017
RRP: $549
Lowest contract price today:
£29.00 per month
But then, the KEYone is the best BlackBerry phone for years. It has (finally) successfully melded classic BlackBerry design with the necessary mix of Android and nostalgia. Importantly, the latter is only faint this time – this is a device for 2017, not 2007.
If you love your iPhone or Samsung, you'll hate the KEYone and won't even consider buying it. But if you've made it to the end of this review, chances are you're weighing up a buy. If you think you'll love the BlackBerry KEYone, then I'm pretty certain you won't be disappointed. You're part of a minority, but finally BlackBerry has a phone for you that doesn't force you to compromise.
Read our BlackBerry KEYone review.
2. 

BlacKBerry DTEK60
Rating:
Reviewed on: 10 November 2016
RRP: $499
Lowest contract price today:
£26.99 per month
For the first time in a while, this is a BlackBerry we can recommend to the individual consumer. It is also a business device, but the flexibility of Android means it is versatile enough to be moulded to the needs of both. It marries the Android operating system with robust, easy to use security features and slick design, all for under £500.
It doesn't have the brand clout of an iPhone or the curved edges of a Samsung Galaxy, but with its admittedly quite straight-faced take on the modern smartphone BlackBerry has just – just – turned a corner. This is an excellent smartphone.
Read our BlacKBerry DTEK60 review.
3. 

BlackBerry Motion
Rating:
Reviewed on: 21 November 2017
RRP: £399
Lowest contract price today:
£21.99 per month
The BlackBerry Motion proves a difficult device to rate. It's too big, and there's not much to tempt a casual smartphone buyer here aside from outstanding battery life. It is too austere and clunky even in comparison to the KeyOne, and won't stand out in the £400 price bracket – a price hangover from the premium leanings of the BlackBerry name.
BlackBerry isn't a cool brand, but the Motion has a huge battery, a headphone jack and a CPU that will just about cope with what you want it to do besides high level gaming. If the KeyOne was a comeback, the Motion is just about a solid sequel but there are phones like the Moto G5 Plus with similar specs for half the price.
Read our BlackBerry Motion review.
4. 

BlackBerry DTEK50
Rating:
Reviewed on: 11 August 2016
RRP: $299
The BlackBerry DTEK50 is a good phone. Above average, even. But we can't fully recommend it because of the way BlackBerry is marketing it. The perhaps incorrect status quo is that people don't want to worry about security; they just want a phone that works. Security flaws on huge scales are largely down to external database hacks, not device vulnerabilities. The DTEK50 is a good phone at a good price, but it isn't different enough to drag BlackBerry back into smartphone relevance.
Read our BlackBerry DTEK50 review.
5. 

BlackBerry Priv
Rating:
Reviewed on: 18 November 2015
RRP: £569
Lowest contract price today:
£0.00 per month
The BlackBerry Priv is a well-made Android phone with a unique feature set. We commend BlackBerry for turning its hand to being an Android OEM, and the result is a fast smartphone with a great display, hardware keyboard and solid build and design. Battery life could be better, but our main quibble is with the price: at this price the Priv needs to be a world beater. And as good as it is, it isn't that. Still, if you want an Android with a hardware keyboard and some BlackBerry features, this is the phone for you.
Read our BlackBerry Priv review.
6. 

BlackBerry Passport
Rating:
Reviewed on: 3 October 2014
RRP: £529
The BlackBerry Passport is not for everyone. The Passport is designed to be used as a productivity tool, in the workplace. As such it is powerful and versatile, and for those who want a portable productivity device with a hardware keyboard it will be a perfect companion. For many others it may be a hopelessly hobbled entertainment device.
Read our BlackBerry Passport review.
7. 

BlackBerry Classic
Rating:
Reviewed on: 15 May 2015
RRP: £349
This is a hard product to score. If you want a smartphone with a keyboard, and you want it purely for messaging and calls, with a little web-browsing thrown in, the BlackBerry Classic is the perfect device at an excellent price. A five star product. But general smartphone users will be frustrated by the relatively low power, and the paucity of screen space. If you are a BlackBerry fan, you will love the Classic. Otherwise there are better deals elsewhere.
Read our BlackBerry Classic review.
8. 

BlackBerry Z30
Rating:
Reviewed on: 12 November 2013
RRP: £480
There isn't the app ecosystem of the big two competitors but we can see the BlackBerry Z30 as a useful compromise of the needs of businesses that rely on BlackBerry's security model, and users who'd like something with the touchscreen power of iPhone-based handsets. This big handset deserves to win friends from anyone that can value its secure and robust features.
Read our BlackBerry Z30 review.
9. 

BlackBerry Z10
Rating:
Reviewed on: 5 February 2013
RRP: From £36 per month
The design and build quality of the Z10 just makes it seem like a cheap plastic iPhone to us. Hardware is reasonable with the screen being the stand out feature and the BlackBerry 10 software makes this the most attractive BlackBerry smartphone to date. However, given the price, the iPhone or a decent Android handset is still a preferable option.
Read our BlackBerry Z10 review.
10. 

BlackBerry Q10
Rating:
Reviewed on: 27 August 2013
RRP: £579
BlackBerry's Q10 is filled with many creative features but its ultimate success will come down to one basic question: Do you want a qwerty device? I don't think the era of the qwerty is over, since I have met users who prefer a physical keyboard. But they are in the definite minority. What Q10 users will get with the new smartphone is a distinctive-looking device with a vivid display, an easy-to-use physical keyboard and touchscreen interface and an inventive approach to user security and management. In the most optimistic scenario, BlackBerry's Q10 sales will out-do its Z10 sales, which BlackBerry claims have gone well, critics notwithstanding. If BlackBerry can continue to attract developers to build more apps for BlackBerry World and if BlackBerry can propel its Messenger app into a fuller social networking experience, then there is some basis for believing BlackBerry has a solid long-term future, well above its current 5% global smartphone market share. Just about everything — hardware to software — in the Q10 (and the Z10) is good, but the market is crowded with great products that will make BlackBerry's marketing more vital than ever.