Russian phone customization company Caviar is back at it again, with yet another version of the Putinphone. The update was necessary of course, since Apple has launched a new iPhone.
So, predictably, the new Putinphone is based on the iPhone 6s. You get the same internals, but a totally different exterior, as you'd expect. Vladimir Putin's face is encrusted in gold on the back, as are a few lines from the Russian national anthem, and in between them sits the presidential emblem.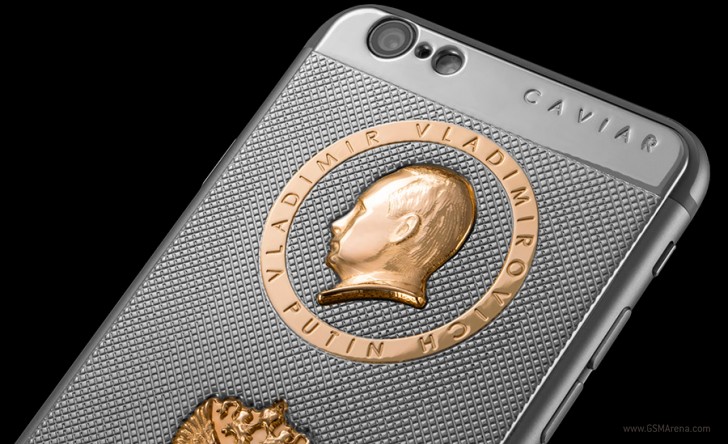 All of the gold elements described above contrast with the "restrained and somewhat muted" titanium base used for the phone's back. The color, texture, and strength characteristics of titanium apparently all accurately reflect "the essence of a strong, invincible and strong-willed character, inherent to the person who never gives up".
The new Putinphone's official name is Caviar Ti Gold Supremo Putin «Anniversario Edizione 63», and it's called that in honor of the birthday of the Russian president. Only 63 units will be made. The price is RUB 199,000 ($3,174 or €2,822 at the current rates) for the 64GB model, while the 128GB version goes for RUB 209,000 ($3,334 or €2,964).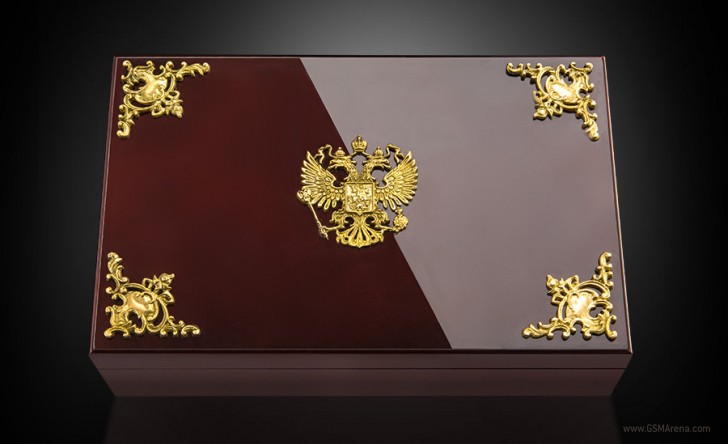 If you order such a device, you will receive it inside the "luxurious" wooden case you see above. You also get a free car charger.
["source-gsmarena"]