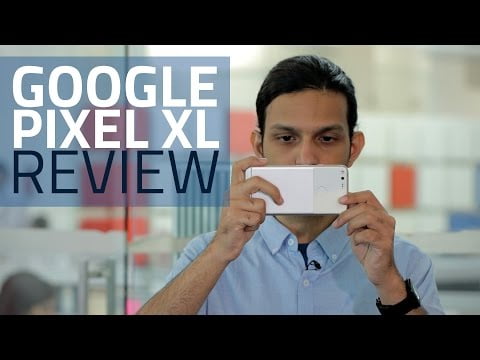 The Pixel and Pixel XL are different only in screen and battery size
Google boasts that they feature the best smartphone camera ever developed
Performance in all areas is excellent, including battery life
Google's Nexus devices were meant to be showcases of Android in its purest form; benchmarks to live up to in a world full of manufacturer-specific customisations with clashing styles and unnecessary differences. The idea was to partner with different manufacturers each year so that none of them would feel as though Google was trying to compete with them. All of that has changed now: Google is actively trying to compete with its own partners, and what's more, it has developed a bunch of customisations of its own which aren't getting shared around.
While nearly all Nexus phones over the years were workhorses – not too expensive and not too premium, but certainly solid and respectable – the new Google Pixel and Pixel XL, on the other hand, are aiming right for the top of the market. It isn't a stretch to say that Google is targeting Apple: the segmentation, pricing and even design of its two models are pretty much direct equivalents of Apple's lineup.
The company might have lost legions of Nexus fans, but will it win over iPhone loyalists? We're eager to see how this works out.
Google Pixel XL look and feel
Visually, nothing about the Pixel stands out all that much. It's a bit of a mashup of designs we've seen from Apple, Samsung, and HTC. Google is proud of the fact that it designed everything in-house and only used HTC as a manufacturer, but we don't see any strong design language or identity as a result.
The front is glass, with a lot of space above and below the screen. The spec sheet lists 2.5D Corning Gorilla Glass 4, but curvature at the edges is extremely slight. The sensor window on our Very Silver test unit looked like an ugly black spot right in the centre of its forehead – it's better concealed on the Quite Black version. Android navigation is all on-screen, so the chin is blank.
The back and sides are a single metal frame except for a large patch of glass on the upper third of the rear. This allows for antennas to work without being blocked, but there are still thick antenna lines on the top and sides of the frame. The patch does give Google's new phones a distinctive look, but the proportion seems odd, especially because of the placement of the fingerprint sensor on the rear.
The camera is flush with the back, but that's partly down to the fact that the entire phone is thicker at the top, giving it a wedge shape. The difference between 8.5mm at the top and 7.3mm at the bottom is so slight that it honestly would not be noticeable in ordinary use, but Google has actually emphasised it with the way the phone's sides curve towards the back. The Pixel XL is also a little top-heavy but we got used to this fairly easily.
The power and volume buttons are on the right, and we found the placement a bit awkward. There's a tray on the left that can fit a single Nano-SIM – microSD cards are not supported. A 3.5mm audio jack sits on the top, and a USB Type-C Port is on the bottom between two grilles, only one of which is actually a speaker.
Overall, this phone is a bit too bulky, and we weren't really wowed by it the same way we were by Samsung's current Galaxy S6 and S7 design, for example. After using the Pixel XL, we think we'd be more comfortable with the smaller Pixel, and we're happy that we don't lose any major features if we make that choice.
Google Pixel XL specifications
Google hasn't held back in terms of hardware, though. The Pixel siblings have essentially identical specs apart from screen size, resolution, and battery capacity.  There's a top-of-the-line Qualcomm Snapdragon 821 SoC with two 2.15GHz cores and two 1.6GHz cores for efficiency, along with integrated Adreno 530 graphics. Both models have 4GB of RAM and either 32 or 128GB of fixed storage. Our 32GB unit had 29.7GB of usable space. Considering the lack of microSD expansion, we think 128GB might be the better bet for some in the long term.
The Pixel XL has a 5.5-inch 1440×2560-pixel screen, whereas the Pixel steps down to a 5-inch panel at 1080×1920. Both promise 100 percent NTSC colour gamut reproduction and true blacks, and while we can't speak for the smaller one, the Pixel XL's screen might be one of the best we've ever seen on a smartphone. It's bright and crisp, with natural-looking colours.
Connectivity standards are all up to date: there's Cat 12 LTE, which means downloads of up to 600Mbps and uploads of up to 75Mbps, if the service provider can deliver that capability. There's also Wi-Fi 802.11ac, Bluetooth 4.2, GPS, and NFC. USB 3.0 speed is supported over the Type-C connection. There's also a variety of spatial and environmental sensors, plus what google calls the Android Sensor Hub – a smaller dedicated processor which is constantly monitoring for input, including voice commands, even when the Snapdragon 821 is in standby.
At launch, Google made a huge point of establishing its phone's camera capabilities, and the fact that both Pixel models have exactly the same hardware. The rear camera has a single 12.3-megapixel sensor with 1.55µm pixels plus phase detection as well as laser autofocus. There's also an 8-megapixel camera in front.
The extra space in the larger model allows for a huge 3450mAh battery. Quick charging is supported, and Google supplies a hefty 18W charger. Also in the box, you'll find Type-A as well as Type-C USB cables, a small USB-OTG adapter, and a pair of earphones with rubber tips in three sizes. That OTG adapter in particular is interesting, since it can be used to plug your old phone into the Pixel to import contacts, photos, calendar data and messages including iMessages from an iPhone.
Google Pixel XL software
Google is replacing its much-loved Nexus line with the Pixel phones, which means that they are now the company's best representation of its vision for Android. However, what you get here isn't pure Android but a "Pixelized" version of it with a custom launcher and numerous tweaks. It's still unclear whether other manufacturers will be allowed to adopt one or more of these features.
Whatever the reasoning, the end product is extremely slick. This is our first taste of Android 7.1, so quite a lot of things are new. It starts with the home screen – you'll notice a tab with a Google logo in the upper left, which reveals a Google search bar with your recent searches listed beneath it. Swiping inwards on the tab (or anywhere else on the home screen for that matter) pulls in Google Now, with its familiar cards showing the weather, news updates, and other bits of information. A long-press on the Home button pulls up a voice search prompt – your first brush with Google Assistant.
There's a dock with five icons on the bottom of the home screen, and you now swipe upwards within this area to show the full app drawer, which allows for one extra shortcut. The icons for all system apps and pre-loaded Google apps are now round. You can long-press on app icons to pull up 3D-touch-like contextual action prompts, but there's no way to know which apps support this and which don't. Half the time you'll see the usual long-press behaviour which lets you drag icons to the home screen or delete their apps.
There are a ton of wallpapers to choose from, including dynamic ones that use live Google Earth imagery. The rotating Earth is particularly impressive since it adapts to the user's location and shows stunning day/ night transitions. There's also a horizon in which the colours and position of the sun change as your battery charges and discharges, and abstract patterns which visualise the time and current weather. The amount of choice is enormous, and it's a clever tie-in to Google's various other properties.
Six shortcuts are now always visible in a slim bar when you pull down the notifications shade, and a second swipe downwards expands this to a larger panel showing the brightness slider and nine icons of your choice. There are also gesture shortcuts for the camera and notifications, which have until now been implemented haphazardly by Android vendors. You only get three such triggers, but it's a start. Night Light, a blue light filter, can be configured to work automatically or on a schedule of your choosing.
The Settings app has been overhauled, with a new menu-driven system that lets you jump between sections, and a list of suggestions that stay pinned to the top until you manually dismiss them or act on them. We didn't train fingerprint recognition when first setting up the phone, so a suggestion to do so proved handy later, taking us directly to the specific subsection we needed. Pixel support is also built in to the Settings app – voice assistance is available from 9am to 6pm on all days in India, and you can allow support agents to see what's on your screen.
Pre-loaded apps include Google's usual assortment, but the most notable feature here is baked right into the OS. Google Assistant is arguably one of the main reasons that the Pixel phones exist – all of Google's recently announced efforts seem to be tied in to it, and it will undoubtedly spread into more devices and services as Google fights to embed itself every part of your life.
Assistant is the kind of thing you might never use, or never really discover the full potential of. It isn't that different from the voice search feature on existing Android phones; it just aims to be more contextually aware. It's triggered by the same "okay Google" command but now it knows what app you're currently using and can pull information from there, as well as draw on other details such as your profile, location, and calendar. Assistant can send messages, launch apps, translate phrases, and control phone functions.
There's an Indian English voice which is quite stereotypically stilted, but overall, two-way conversation is much closer to how Siri works than other Android phones. In a quick head-to-head comparison, we found that Assistant provided more relevant local information such as restaurants and flight prices, and could parse more complicated requests such as "Find me a Chinese restaurant that will deliver at 11pm".
Google Pixel XL cameras
If Google Assistant is one of the Pixel phones' pillars, the other is camera performance. Google knows that developing a brilliant camera is one of the only things a company can do to distinguish top-dollar premium phones from so-called flagship killers these days, and it has done so whole-heartedly.
The Pixel experience starts the moment you fire up the camera app, which happens very quickly. It looks like the stock Android app but there are options including a photosphere mode, burst, and slow motion. Lens blur mode is particularly interesting – since the Pixels don't have two cameras to capture different shots simultaneously, the app asks you to move the phone slightly after taking a shot so it can grab another with the same lens at a slight offset.
(Tap to see full-size Google Pixel XL camera samples)
Photo resolution goes up to 12.3 megapixels. You can record 4K video at 30fps, 1080p at 120fps, or 720p at 240fps for slow-mo effects. Autofocus and capture are also extremely quick, even in challenging lighting conditions.
Of course the main thing is photo quality, and we can confidently say that the Pixel XL does live up to its hype. It's easily in the same class as the iPhone 7 and Samsung Galaxy S7 in terms of image quality. Focus is not only quick but also sharp, and some of the details in close-up shots can be truly spectacular, such as the delicate patterns on leaves and flowers. Low-light performance is by far the most impressive – most scenes are bright even with little incident light, colours and details come through, and noise is well under control. We're also happy with the front camera's performance, though there isn't as much to get excited about.
Video is also clear and sharp, with smooth motion at various resolutions and frame rates. One of the problems with recording 4K video is the amount of space they consume, but Google offers free unlimited cloud storage for photos and videos in their original sizes, including 4K. You still have to upload them, which will destroy any Internet plan with an FUP, but it's still a great value-add.
(Tap to see full-size Google Pixel XL camera samples)
Google Pixel XL Performance
As expected with the new, faster Snapdragon 821 under the hood, performance is absolutely flawless. We had no trouble with any workload, including heavy 3D games, high-def video streaming, and 4K recording. Thankfully, the phone didn't get uncomfortably warm at any point either. It truly was a pleasure to watch videos and play games on the big screen, though the body's uneven thickness was a little noticeable while gaming in landscape.
The screen is brilliant even under bright sunlight, but sound from the built-in speaker is a letdown. It's loud enough to make videos and games enjoyable, but a bit scratchy at high volumes and not very good for music. The fingerprint sensor worked perfectly, and we had no problem with calls or network connectivity either. All in all, the Pixel XL was a pleasure to use.
The Pixel XL sailed through all our benchmark tests, posting brilliant scores in both CPU and GPU-specific tasks. We achieved 133,650 in AnTuTu and 4,154 in Geekbench's multi-threaded test. 3DMark Ice Storm Unlimited posted a massive 27,515 points, and GFXBench gave us 55fps.
Battery life was exceptional, with a runtime of 14 hours, 6 minutes in our video loop test. We played games, recorded 4K videos and streamed a lot of music and video clips, and still made it through a day with quite a bit left over. Quick charging is also supported, and we were able to go from zero to full in around two hours.
Verdict
We aren't exactly sure why Google decided to get into the smartphone hardware game and withhold key parts of the Pixel experience from its partners just now, and what it means for the ecosystem going forward. Is it frustrated that its long-time partners aren't getting something right? Is Assistant such a sensitive project that it has to be kept in-house? Does this tech giant just want a bigger slice of the pie? We'll have to see how this plays out to know.
Regardless, it's abundantly clear that even though the strategy is borrowed from Microsoft and its Surface products, the Pixel and Pixel XL are gunning for the iPhone 7 and iPhone 7 Plus. You get exactly the same storage configurations at the same prices, but at least no features have been reserved for the more expensive model. Apple loyalists now have the most iPhone-esque Android phone that has ever been created, and it might convince some to switch over. This is basically as good as Android gets right now – especially with Samsung in temporary retreat.
For what you pay, you'll get one of the best smartphone cameras there has ever been, as well as performance enough for any current or future app. Google Assistant might feel gimmicky to some, but if you like it, there's no other way to get it right now. Priority Android updates are also pretty much guaranteed. Hopefully this spurs Samsung and others to do even better.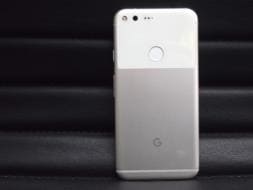 Google Pixel XL in pictures
Google Pixel XL
Design
Display
Software
Performance
Battery life
Camera
Value for money
Good
Brilliant low-light photography
Fast modern processor
Great battery life
Google Assistant with localisations for India
Bad
Not very stylish or eye-catching
Expensive
No storage expansion
Read detailed Google Pixel XL review
Tags:
["Source-Gadgets"]