A year after the Nexus 6 Google unveils the next-generation phablet – meet the Nexus 6P. Despite its name it has a 5.7″ screen and it's not made by Motorola this time but by Huawei instead. It's the first Nexus to feature a metal unibody, which is only 7.3mm thick (almost 3mm thinner than the previous model).
Google and Huawei positioned the new Nexus against the flagship phablets with a smaller 5.7″ screen. It's still an AMOLED with QHD resolution (1,440 x 2,560px), the front-facing speakers were also carried over to the new design. The whole thing measures 159.4 x 77.8 x 7.3mm, just a tad taller than an iPhone 6 Plus despite the two front speakers.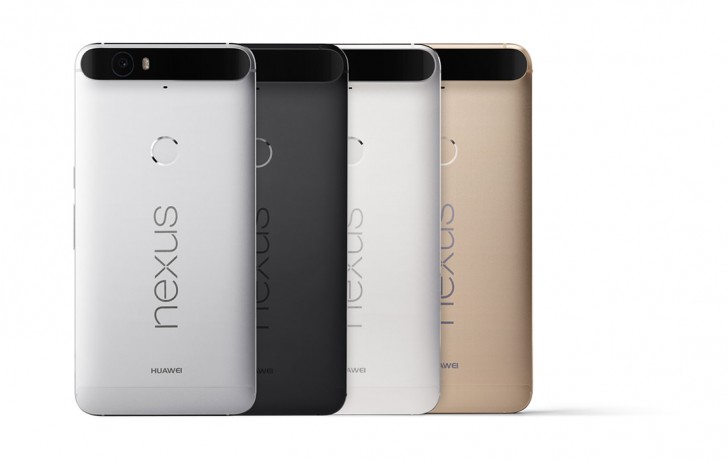 The camera was spruced up as well with a new 12.3MP sensor, which boasts large 1.55µm pixels and a relatively wide F/2.0 aperture. This is in addition to the dual-LED flash for promising low-light performance. It records 2160p, naturally. The selfie camera is no slouch either 8MP sensor with 1.4µm pixels and F/2.4 aperture.
A highlight of both Android 6.0 Marshmallow – which debuts with the Nexus 6P – and the phablet itself is native fingerprint reader support. The reader is on the back instead of the Apple-preferred front position.
Another Marshmallow feature is Doze, which promises improved battery life with lower standby power use. The 6P further helps that cause with a bigger battery – 3,450mAh, bigger than both the Nexus 6 and Note5 batteries. Wireless charging isn't available this time available as before (thanks to Qualcomm's new tech, which works with metal bodies).–>
Wired charging is handled by USB Type-C, the new reversible standard that also has native fast charging – 10 minutes charging for 7 hours of use.
The Nexus 6P is powered by a Snapdragon 810 chipset (the cooler-running v2.1 refresh). It should give games on the QHD screen a boost compared to the Snapdragon 805 in last year's Nexus 6. The chipset is paired with 3GB of RAM (same as last year).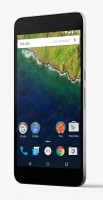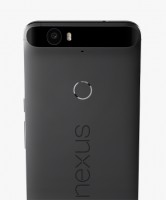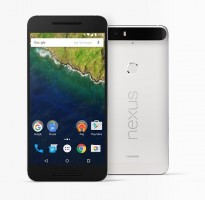 Nexus 6P official images
For storage you get a new option – 128GB if you really need a lot of stuff offline. For smaller budgets there are 32GB and 64GB options (no memory expansion, as expected).
The metal unibody comes in plain Aluminum, Graphite, Frost and Gold colors (however, the Gold one is exclusive to Japan for now).
The Nexus 6P 32GB will cost $500 and will be available in multiple countries starting today (others will have to wait a bit). For the 64GB model expect to pay $550 and for the 128GB $650. In the UK and Europe those prices are £450/£500/£580 and €650/€700/€800.
["source-gsmarena"]