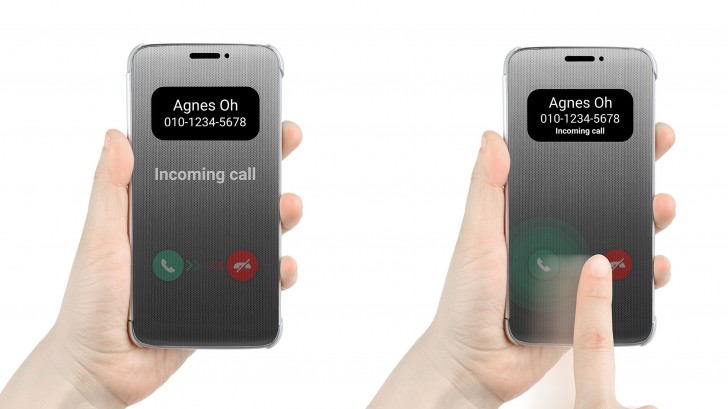 LG is at is again, after teasing the LG G5's newest Always ON display, the company has introduced its Quick Cover case for the LG G5 which now has a mesh design that allows touch gestures through to the screen.
This reminds us of the HTC One M8's dot-case that allowed certain functions of the phone with the cover still on.
The mesh design takes after the K10's quick case and allows the user to answer calls, dismiss alarms, check notifications, and check the time on "the Always-ON Display of the yet unseen LG G5 even with the cover closed.
It looks to us like LG wants some attention, especially after fully rendered images of the Galaxy S7 were leaked.
Anyway, LG's Quick Cover will be on display at Mobile World Congress along with the LG G5. We can't wait to see what LG has to offer this year!
["Source-gsmarena"]