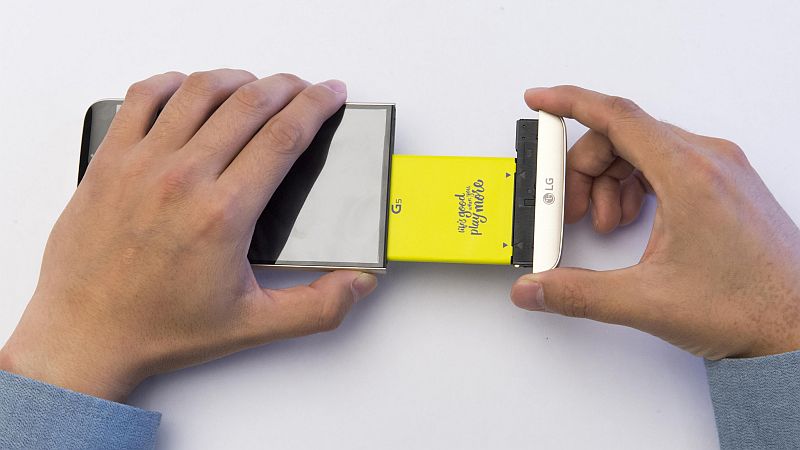 HIGHLIGHTS
LG to continue launching phones with modular design
LG G5 was launched with LG Friends
Recently, the V20 was launched by LG
LG has revealed that it is sticking to the modular design concept for upcoming G-Series smartphones. Several reports had speculated that since the LG G5 flagship smartphone, launched earlier this year, didn't do as well as the company expected it would stop employing the modular design it had introduced.
Talking to CNET, LG spokesperson Ken Hong confirmed that the company will not give up the "modular concept in the subsequent generation" despite the G5's performance in the market.
To recall, the biggest highlight of the LG G5 were its modular accessories dubbed LG Friends. The company showcased several modules including the LG Cam Plus, a camera add-on, and Hi-Fi Plus, which was co-developed by LG and Bang & Olufsen, and it was is a portable audio playback add-on among others. The confirmation to stick to modular concept is good news for existing LG G5 buyers as they may get new add-ons next year. Notably, LG was not the only handset vendor this year that launched the modular add-ons for its handset as Lenovo also joined the league with its Moto Z range.
Hong also revealed that development of the recently unveiled LG V20 smartphone was not affected by market performance of the LG G5.(Also see: LG V20 With Android 7.0 Nougat Launched: Top 5 New Features)
LG recently took the wraps off the V20 smartphone which will go on sale in home market Korea first. LG claims that the V20 is the world's first smartphone to run Android 7.0 Nougat out-of-the-box. When compared to its predecessor, the LG V20 is a significant upgrade from the LG V10, and it sports a new design, a new camera setup, and more audio features. LG V20 price would be revealed as and when it hits the retail shelves across the globe.
Tags:
["Source-Gadgets"]