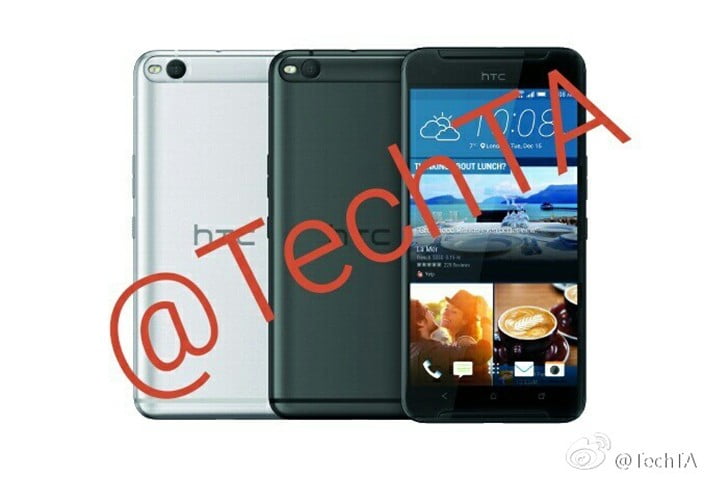 Now that the HTC One A9 is officially here, fans are already aiming their sights at the next possible HTC phone. That might very well be the One X9, which, despite being a relative newcomer to the rumor mill, has already stirred up quite a fuss amongst prominent tech tipsters.
What was initially portrayed as a Mediatek Helio X20 high-end device, later got its allegedspecs denoted quite a bit, making it more of an upper-midrange offer to come shortly before the One M10 flagship. As for the aesthetics on the device, there hasn't really been much to go by, except for a single press render, until now that is.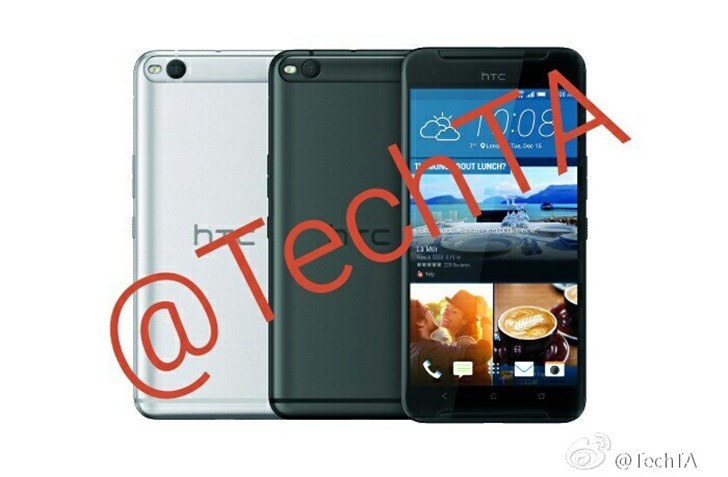 This new image was leaked on Chinese social media Weibo and matches up nicely with the initially revealed X9 design. The distinct pair of groves on the front of the phone can easily be spotted in both renders, but the new one also offers a glimpse at the back. It appears to feature a prominent strip for the camera module, perhaps even slightly thicker than the rest of the unit's body, but it is hard to tell from this angle. Also, the bottom antenna line is clearly visible, hinting at a metal body. In any case, allegations of Apple-inspired design seem a lot less likely with the X9.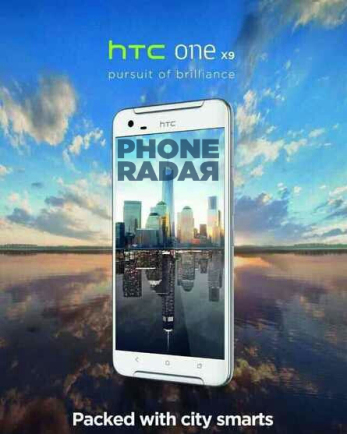 As far as we currently know, the handset, model number E56, sports a 5.5-inch FHD display, and packs in a 3000mAh battery. Memory is 2GB/16GB, while a 13MP/4UP camera-combo is on-board. It should be launched in Q1 2016, around 2-3 months before the One M10 flagship.
["source-gsmarena"]