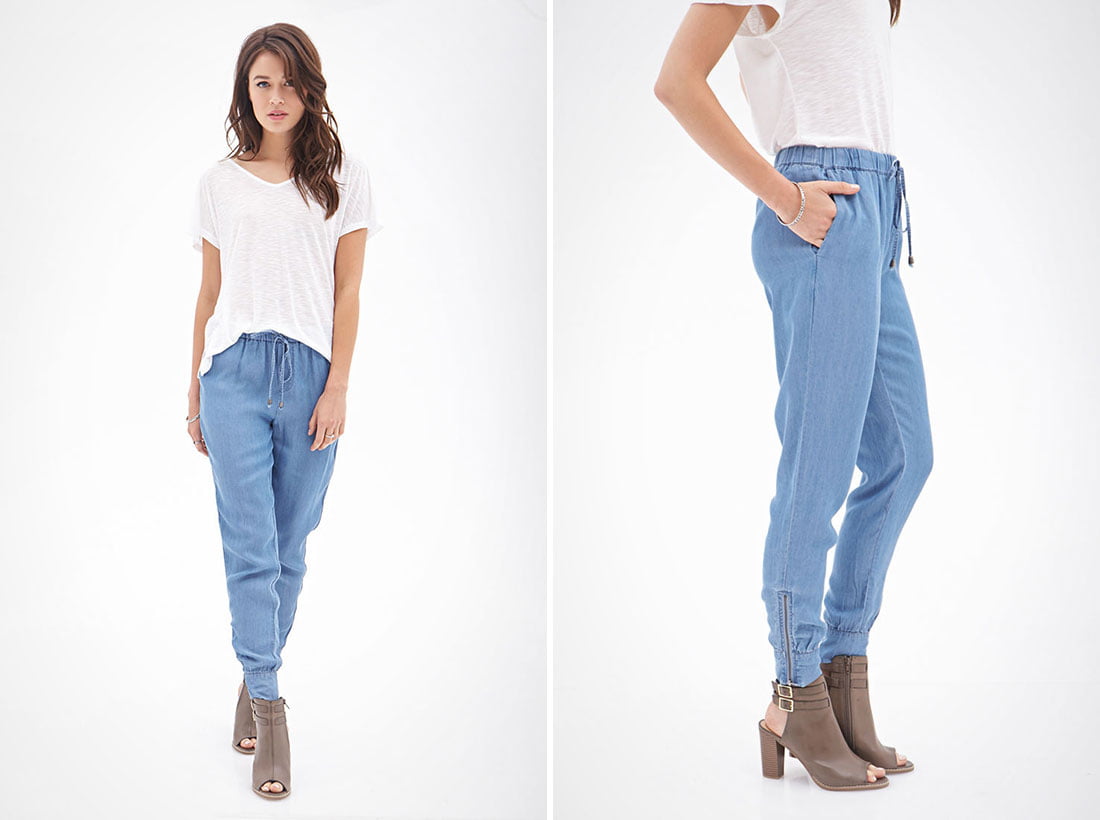 If you take a close look at you, you will find that the youngsters and grown-ups are sporting a common trend and that trend is that of the Joggers pants. Suddenly many people are aware of this type of bottom wear which was not so popular before. For those who do not follow the fashion trends very closely, these pants are sort of upscale version of sweatpants. We can say that they are similar but a little different than sweatpants. These pants are actually worn by many athletes and people use them as workout gear or jogging gear. So we can very well say that these pants started off as exercise gear same as sweatpants. However, the similarity ends here. There is a basic difference between the sweatpants and these jogging pants. Sweatpants are made of thick fabric which is meant to provide warmth to your legs while you are working out, but these Joggers are made of fabric which is lightweight and gives your legs room to breathe.
Although these jogging pants were meant as exercise gear initially, the fashion industry has really taken them and made them into a fashionable wear for men as well as women. These jogging pants are popular in both genders irrespective of the age of the group. It means that college students and professionals alike are sporting these pants. So we can say for sure that these pants can be considered as the new fashion trend. There are many advantages or benefits of these jogging pants.
Advantages of wearing Joggers
These jogging pants are very cozy and comfortable to wear. As they are lightweight, you can wear them while travelling or exercising.
They offer you better fit as they are fitted at the waist and ankles but they are loose in the leg which gives your leg some room for movement.
They have the look of skinny jeans but are better as you don't have to suffer the tight fit for just looking good.
These jogging pants are available in many fabrics such as wool, tweed, cotton, and leather and even corduroy.
The prices of these jogging pants range from reasonable to expensive, which means that you can choose a designer jogging pant or you can go for something which you will use regularly and which is available at reasonable price.
They are great as workout gear as your body will be able to breathe through the lightweight and roomy pants.
These Joggers are becoming very popular with the younger generation as they can pair these pants with anything from T-shirts to sports coats and from hoodies to tank tops. You can dress them up or dress them down with the tops and accessories you are wearing. As these pants are available in various fabrics as well as prints, you can do many combinations with them. You can create your own style and look with these pants combines with various tops and coats. You can create a biker chic look or an academician's look if you combine it with atweed coat and formal top. You can even wear them to an evening dinner or party if you get a pair which looks great with your sparkling top. These jogging pants are replacing the jeans as well as the suit trousers as they are providing style as well as comfort to the person wearing them. One more benefit of wearing these jogging pants is that you will be able to show off your expensive footwear as these pants are cinched at the ankle with elastic. These pants are a combination of functional and practical wear with the fashion and style. They will make you look cool but they won't make it difficult for you because these pants offer you comfort with style. The jogging pants are best because you will be following the latest fashion trend but not at the cost of your comfort.