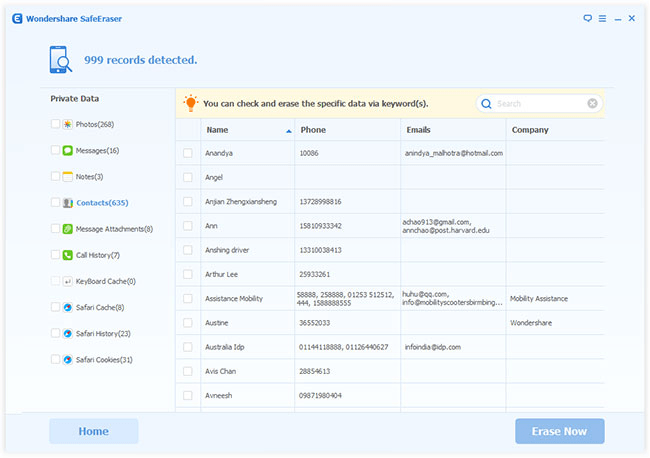 Messaging is a trend of present scenario and it specifically got highlighted due to it's quick and disposable quality. Messages can be easily deleted as you have read and replied to it. Most of the people delete the messages after reading them, but few keep them if those are necessary. In the age of technology, Messages and WhatsApp have thread of text message and people keep the thread to see the history of their conversations.
Some messages are not useful or even private which you want to delete. In android phone text messages can be erased easily, but every iPhone and iPod touch has inbuilt format that all text messages are grouped into conversations if those are related to one person or contact. It's very easy to delete the entire conversation, but sometimes the messages in between entire conversation is not possible to be deleted.
A solution to remove the Deleted Text completely: Safewiper iPhone Data Eraser
At the beginning, I mentioned some messages are informative, but few need to be deleted and if it still appears then one more thing can be done to keep your private data secure. You need to completely erase your messages or other data from iPhone without recovery, some simple deletion will not far enough to keep the deleted messages irrecoverable, So, here Safewiper iPhone data eraser is highly recommend to wipe your iPhone clean without recovery, it can scan all of your deleted messages, contacts, photos, call history and other data, then completely erase text messages on iPhone.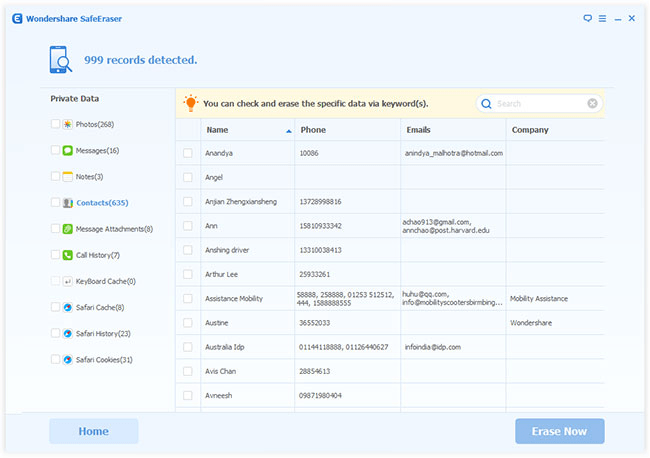 Process to Delete Text Messages on iPhone individually
The following process defines you how to erase some selected individual messages from a thread without touching or deleting the whole conversation.
1) Open the Messages with a tap. Now tap the conversation from which you want the messages to delete.
2) Hold the desired message to until the menu gets open, after the menu pops up go to more option in the menu.
3) On the right hand side of each message a circle will appear. Tap the circle to mark a correct or right on it, it means you want to delete that message.
4) Before deleting messages a checkbox will appear for conformation, after check tap an icon on the left corner of the screen to give a final yes for deleting process.
And you can erase the individual messages which you desire, but suppose you by mistake clicked the conversation for delete process, then instead of Ok, tap the cancel button on final approval and you will exit from it.
In few conversations you need to delete an Entire Conversation of text Messages, then follow these steps: For deleting the entire thread of conversation first of all open messages and a list of conversations will be visible to you.
1) Search for conversation which you want to delete.
2) Now tap the button at top left named as Edit and circles will appear on the left of each conversation.
3) Swipe across and a Delete button will be visible on the right.
4) Suppose you have used Edit button, then a button will appear at the bottom right corner to delete.
5) Click a tap on delete button to erase the entire conversation.
6) A similar process is there in iOS 10 but it's quick and faster just click the conversation and delete it.
In the end. To completely erase everything from iPhone without recovery, you must use professional data wiper software to erase them, then you can sell your iPhone safely.