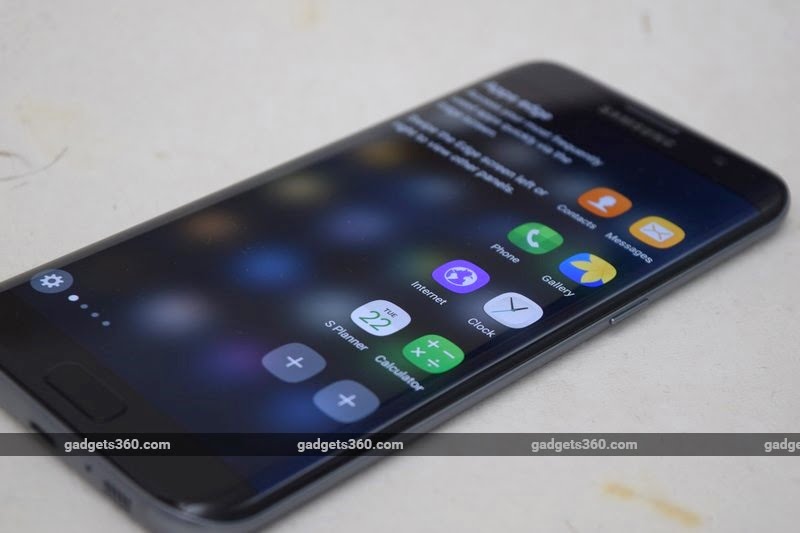 HIGHLIGHTS
Samsung Galaxy S7 Edge reportedly catches on fire while on charging
Apple said to focus on MacBooks at October 27 event
OnePlus hosts Diwali sale; OnePlus 3, accessories at Re. 1 in flash sale
Today in the biggest tech stories, Samsung's woes continued as another one of the company's top-end smartphones went up in flames today, while consumers got some great deals from OnePlus' first Diwali sale in India. Read these and more hot technology news of the day in this dose of your 360 Daily.
Samsung Galaxy S7 Edge explodes while charging
A Galaxy S7 Edge unit, said to be given to the user by Samsung in exchange for their Galaxy Note 7, reportedly caught fire automatically while charging. Images allegedly show that the S7 Edge, which was left for charging overnight, is completely totalled and beyond repair. This continues Samsung's bad streak with replacing the Galaxy Note 7 with other handsets. Meanwhile the company is also said to be offering to upgrade certain Note 7 users to next year's Galaxy S8 or Note 8.
Apple's October 27 event all about laptops
Apple will reportedly focus on the laptop range at its October 27 event, where the company is said to unveil updated versions of the 13-inch and 15-inch MacBook Pro as well as the long-rumoured 13-inch MacBook. It is now being said that the company may not refresh its iMac lineup of desktops at the event. The new MacBook Pro is said to feature an Oled touch bar, Intel Skylake processors, Touch ID fingerprint sensor, USB Type-C and Thunderbolt 3, and storage options up to 2TB.OnePlus Diwali sale; OnePlus 3 at Re. 1
OnePlusbegan its 3-day Diwali Dash Sale on Monday, under which the company is hosting flash sales everyday at 12pm, 4pm, and 8pm IST; registrations for the sale have closed now. As part of the sale, users have the chance to purchase the OnePlus 3 Soft Gold variant, accessories, and more products at Re. 1. Select users will also get a mystery box for each time slot; the box can include accessories, goodies, cases and covers, and even a OnePlus 3 smartphone. One winner will also get a week-long trip to London.
Samsung Galaxy S8 launch delayed?
Work on Samsung's next flagship smartphone, Galaxy S8, is said to be two weeks behind schedule as all of the company's engineers are focussed on figuring out the reason behind the spontaneous explosions of the ill-fated Galaxy Note 7. This is said to put the launch of Galaxy S8 behind by two weeks, and the South Korean titan may not follow its tradition of launching the next S series model at Mobile World Congress in Barcelona next year.
Xiaomi Mi Note 2 price tipped ahead of Tuesday's launch
While Xiaomi officially announced that it is hosting an event in Beijing on Tuesday to launch the Mi Note 2, a new leak  has suggested that the price tag of the smartphone will be $590 (Rs. 39,500). The smartphone is said to have a 5.7-inch QHD dual edge screen, Snapdragon 821 chipset, Android Marshmallow-based MIUI 8 software, 23-megapixel rear camera, and 12-megapixel front camera.
New hack puts millions of Android phones at risk
Researchers have discovered a new way that lets hackers take control of millions of Android devices. Hackers, using iPhones as well as other mobile devices, can supposedly exploit data on smartphones through memory chips and other physical parts embedded inside to gain root access using without any special permissions. The researchers claim that they have used the hack to root many LG, Motorola, Samsung, and OnePlus handsets.
LG to end modular programme with LG G6
Next year's LG G6 flagship smartphone will reportedly mark the end of the company's modular experiment, which began with the G5. The report comes just a few weeks after company spokesperson Ken Hong said that it will not not ditch the "modular concept in the subsequent generation" of G-Series smartphones, despite the G5's performance in the market. Modular smartphones come with compatible mods that can easily placed or detached from the device for added functionalities; however, they face barriers such as learning curve with switching between accessories and high costs of modules.
Instagram testing live video feature called 'Go Insta'
Instagram is reportedly testing a live video feature in its Stories section for some users on the beta Android app in Russia. The users using the live video feature, at the time, appear at the top of the page with a red tag that reads LIVE. In order to start a broadcast, users simply have to click on a red button that says Go Insta.
Tags:
["Source-Gadgets"]